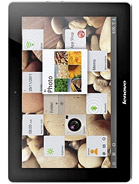 D
I just want to know if this tablet has Document Viewer, Document Editor support
D
dhaei, 25 Jun 2012does this ideapad support MS Office applications?not MS office, but there are some pretty powerful Android apps you can buy that support office files and offer view, edit or create options, the most popular one is probably Polaris Office, it costs $10 from the Play Store.
?
dhaei, 25 Jun 2012does this ideapad support MS Office applications?no u must be joking
?
hi,is the battery power right?I think that 1350 mah is not enough for a 10" tablet.anyway this is a perfect device.
b
i think that im gonna get this and replace my crappy nook. i like how lenovo is challenging the asus transformer prime with a keyboard dock. The question is can u type word document powerpoints and spreadsheets like u can on the transformer prime?
n
Why buying this? Because has the latest development of Arm proccessor, because is Lenovo and because you might like the design. I think that the number of cores aren't the only proof/guarrantee of best performance (see intel with in single core), and Krait is near Arm Cortex A15 arhitecture, rather than A9 arhitecture that can be found in current quad cores. On paper a15 looks far more faster than current A9. But all reduces to pesonal taste, budget, so.
n
any good idea why i shud buy tis model....it going to b my first tablet....i already made r mistake buying r wrong model of latop fews yrs back...so i dont want to make any mistake again i hope.......
E
Anonymous, 11 Jan 20121350mAh??????Wow, yeah. If that battery isn't a typo or something, that's miserly for a tablet.
1
it's really nice battery, Li-Ion 1350 mAh , Talk time Up to 9 h,, new tech...
i will but this tablet to get just to have this battery.Lenovo you are the best
Total of 13 user reviews and opinions for Lenovo IdeaPad S2.