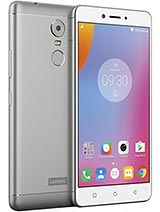 ?
If one heard about k6 more, he won't buy k5 note.
Lenovo announces phone early. But launch get delayed to when there successor get announced
?
Is this Snapdragon 430 is powerful enough to run FHD Display??
Why not helio P20 instead??!!
-2
One more thing If this mobile hybrid sim, then less people will like it. Any One Like Dual Sim Mobile With Momory Card Option Hybrid Sim Mobile Is Waste ( thumbsdown ) 👎
x
whats wrong with Lenovo?! K5 Note came just weeks after K4 Note...too much closer and now this..

Thats why nobody are buying Lenovo phones, they launch a bunch of them too quickly, quicly enough to dont do any update to old models - old doesnt mean old, its called last model!

Nah...even Motorola have their lesson study, and now you just brought them you need to learn something from them Lenovo...

Motorola do it better!
Total of 1389 user reviews and opinions for Lenovo K6 Note.