Lenovo has launched the new Moto Z and the Moto Z Play in the Indian market. Along with them, the company has also launched the full range of Moto Mods accessories.
The Moto Z is priced at INR 39,999 ($601) and the Moto Z Play at INR 24,999 ($376). The prices for the Moto Mods are as below. The bundle pricing comes into effect when they are purchased alongside either of the phones.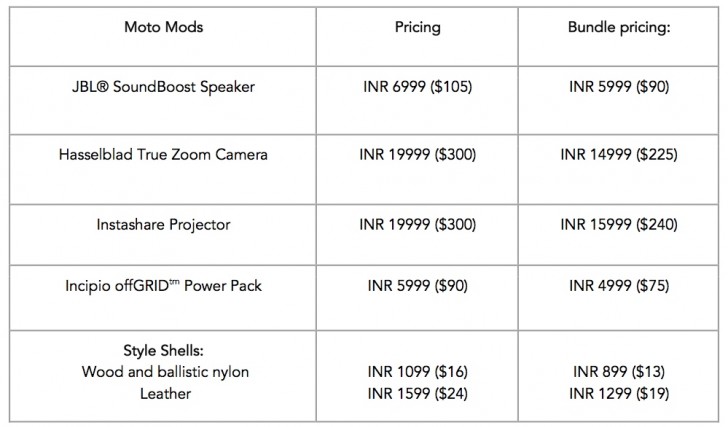 Both the phones and the accessories will be available only on Amazon and Flipkart, starting October 17 at 11:59 PM.
T
Even I would like to know is there any difference ? In terms of hardware or other means? As the Indian version is cheaper.
L
Not until we take a loot at Samsung Galaxy C7 (same SD625 and 1080p)
A
For me, this is a future proof phone!! i hope it has FM radio and I wish its screen was shatterproof!!