Smart speakers are increasing in popularity, but home assistants with displays are still a rare sight. Amazon's exploring the niche with the Echo Show and now Lenovo wants a piece of the market with its Smart Display and Google Assistant. The device visualizes all your questions and answers and offers step-by-step directions for cooking.
Lenovo Smart Display is essentially Google Assistant with a screen. It has Qualcomm Home Hub Platform, based on Snapdragon 624 with octa-core CPU, 4 GB storage and 2 GB RAM. It also supports video calls via Google Duo and supports Wi-Fi 802.11 ac networks.
There is a 5 MP camera on the front that supports video recording at up to 720p resolution. Since it is located in your home, Lenovo thought about privacy and provided physical shutter that hides the cam, as well as a microphone mute key.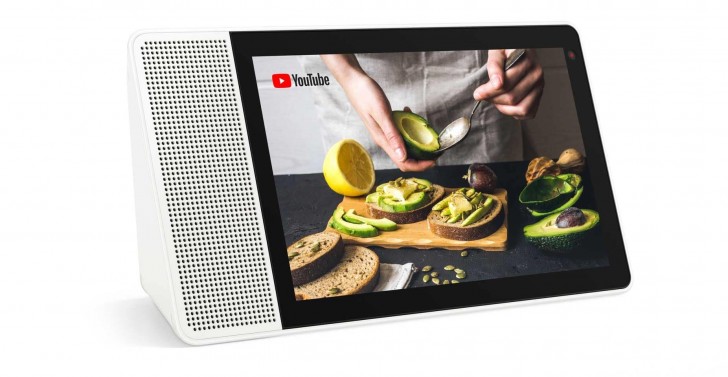 Smart Display works with Google Assistant in a well-known fashion, but now it can also show you some visualizations. After "Hey Google, good morning" you receive graphical info for the upcoming weather and traffic congestion on your commute, instead of just dictating like the Google Home device.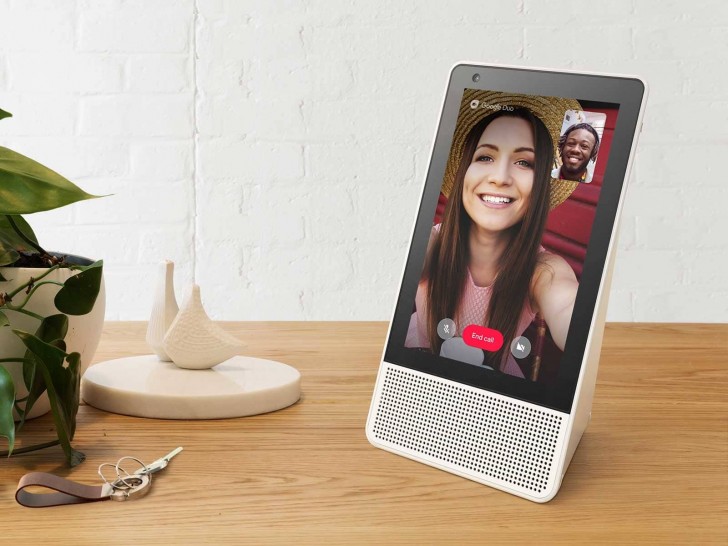 Purchasing the device will give you three months free of YouTube Premium. Smart Display can also play content from HBO Now, Spotify, Pandora, Google Play Music and YouTube Music. Of course, it also plays podcasts and audiobooks, although nothing is happening on the screen at that moment.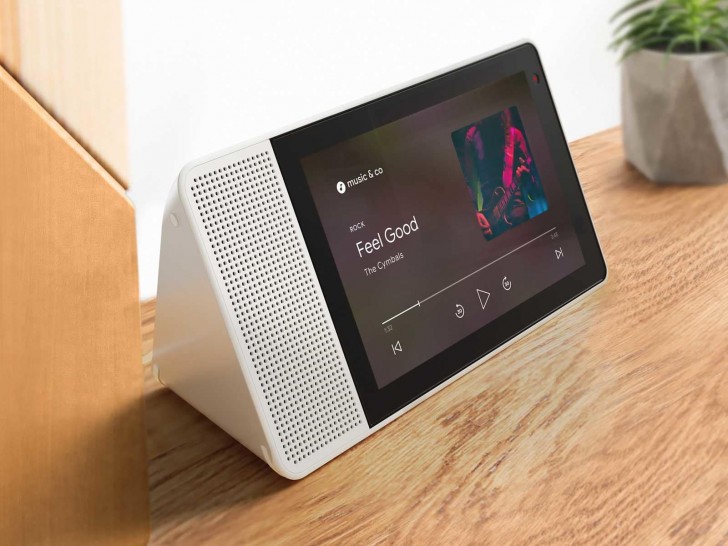 Lenovo Smart Display arrives with 8" or 10" IPS display for $199.99 or $249.99. It can be purchased from the company's website, but shipping is expected to begin in August for both variants. The front of the two versions is white, but the smaller variant has a gray plastic cover on the back, while the 10" device has a texture similar to wood.
H
It's built for a completely different experience, and its hardware and OS configurations are optimized for that: Far-field mics, full-range speakers and passive radiators, privacy shutters, dual standing positions (vertical + horizontal), and Android...
H
Not exactly. The Smart Display's far-field mics can pick up your voice from up to eight meters away, it's got quality speakers, and can distinguish voices from up to six different people. Its optimized top to bottom for its use case, with the Android...
ADVERTISEMENTS