Introduction
At its annual Tech World event, Lenovo revealed the next step in its mobile strategy. The new Lenovo Moto Z flagship shows Lenovo's own take on modular smartphones, something the search giant has been trying to get off the ground for a few years. Then there's the Project Tango pioneering smartphone Phab2 Pro, which is Google brains running on Lenovo brawn.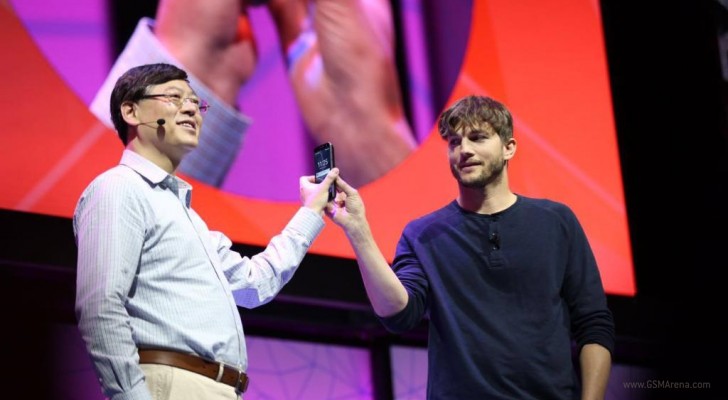 The Moto Z holds the most interest - not only for the MotoMods modules but also for continuing the legacy of the well-liked Moto X in spirit if not in name.
MotoModding
By the sound of it, Lenovo thinks modularity is the more practical way to customize a phone. The Moto X became known for the level of customization it gave users with Motomaker, but the need for fast shipping kept this option grounded in a limited number of markets and the phone never flew as high as its competition.
What the Moto Z offers is the option to purchase extra modules, which just snap on the back of the handset held by two strong magnets. These modules are called MotoMods.
The simplest modules, dubbed StyleMods, let you add leather, wood or other premium materials to the back - they don't add any new functionality. These are made in cooperation with popular case maker Incipio.
Then there are the more advanced MotoMods, which do more than just look good - they add extra functionality a la LG G5. You get just one module, but the advantage over LG's solution is that modules are external and you don't remove parts of the phone. You don't even have to reboot it when installing a new module.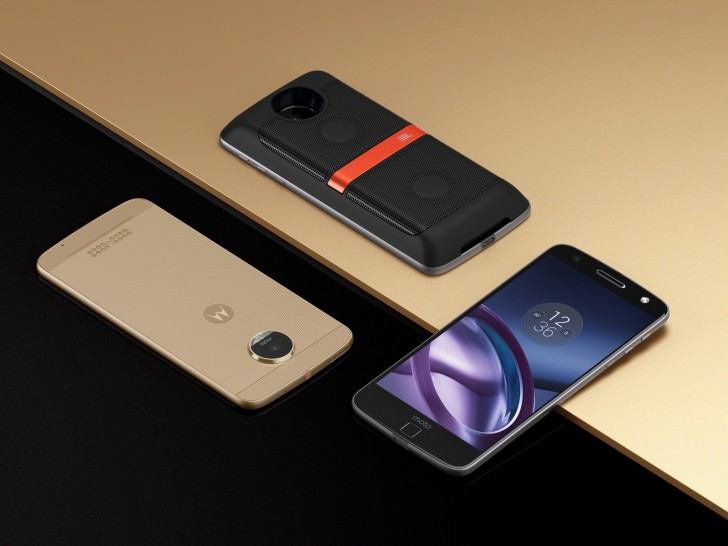 The Moto Z measures just 5.2mm in thickness, so even after adding a few millimeters with a module, it remains reasonably thin. That said, probably the first module you might want to snap on there is a battery pack, as the Moto Z itself only has a 2600mAh battery.
Moto Z
But even without any modules, the phone is quite capable on its own. We're looking at a 13MP/2160p camera, a Snapdragon 820 with 4GB of RAM and a 5.5" QHD AMOLED screen.
Lenovo Moto Z at a glance
Body: 5.2mm with snap on modules
Screen: 5.5" AMOLED, 1,440 x 2,560px resolution (534ppi)
Chipset: Snapdragon 820, quad-core CPU (2x Kryo at 2GHz + 2x Kryo at 1.6GHz), 4GB of RAM, Adreno 530 GPU
Camera: 13MP sensor, optical image stabilization, Laser AF, 2160p @ 30fps video
Battery: 2,600mAh
Misc: Stereo speakers
Lenovo Phab2 Pro
As for the Lenovo Phab2 Pro, it's a 6.4" powerhouse with a metal unibody and an impressive array of cameras at the back helping Tango do its magic.
Lenovo Phab2 Pro at a glance
Screen: 6.4" IPS LCD, 1,440 x 2,560px resolution (459ppi)
Chipset: Snapdragon 652, octa-core CPU (4x Cortex-A72 at 1.8GHz + 4x Cortex-A53 at 1.4GHz), 4GB of RAM, Adreno 510 GPU
Camera: 16MP main sensor (2160p @ 30fps video) and additional depth-sensing and wide-angle cameras
Battery: 4,050mAh
Misc: Stereo speakers
Let's get down to the nitty-gritty in our hands-on with the devices.
D
Lenovo phab 2 pro mobile rear camera not led flash light?.
f
moto is back ,, all brand be aleat....