Lenovo outs new Yoga and IdeaPad Skylake-powered laptops, a cheap Chromebook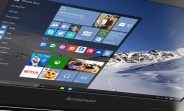 Lenovo unveiled so many new laptops at IFA this year that we fear we might have missed something down the road. Lenovo refreshed its IdeaPad lineup, it also announced two new LTE-capable ThinkPad Yoga hybrids, plus a low-cost Chromebook.
Lenovo ThinkPad Yoga 260
Lenovo ThinkPad Yoga 260 is a convertible notebook with support for LTE networks. It's a 12.5" device, powered by the new Intel Skylake processors. The base model comes with a 768p display and Core i3 chip, but you can opt for up to i7 processor, 1080p display, 16GB RAM and 512GB SSD.
The Yoga 260 may come with a fingerprint scanner, if you wish so to support the new Windows 10 login. The netbooks goes on sale this November in the States with starting price of $949.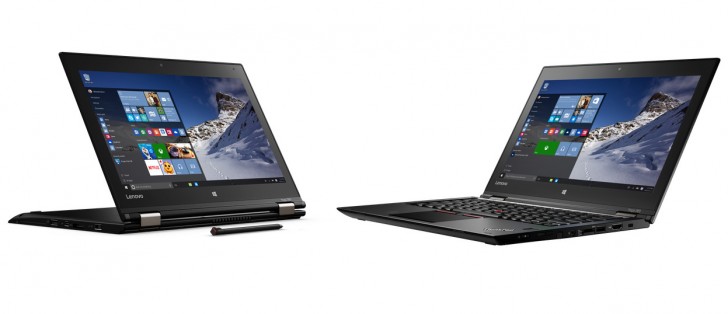 Lenovo ThinkPad Yoga 460
The Yoga 460 is a 14" convertible with a 1080p display, but you may opt for a Quad HD screen if that's your thing. The base configuration also kicks off with Skylake i3 chips, but you may opt for up to i7 processors. There is even option to add a discrete GeForce 940M GPU.
This Yoga 460 will go on sale in the States a month earlier - this October. The starting retail price is $1049.
IdeaPad Miix 700
This convertible was specifically designed to target the Surface Pro 3. It's a 12" Quad HD tablet with a detachable keyboard; it supports configurations with Skylake processors, 8GB RAM and 512GB SSD. Windows 10 is in charge of the Miix 700.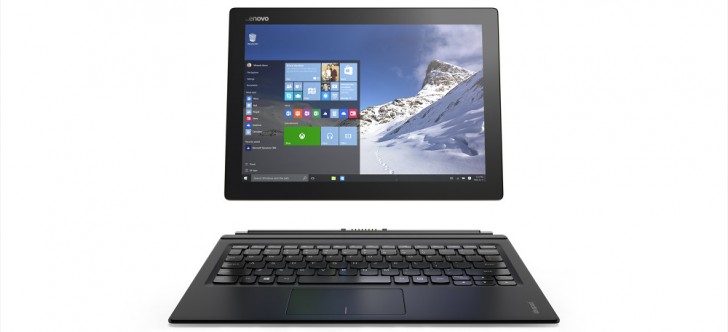 The IdeaPad Miix 700 launches this fall and its base model will cost $699.
Lenovo IdeaPad 300
The IdeaPad 300 is available with 14", 15.6" and 17.3" displays, and you can get them with either Skylake or Braswell processors. The storage options goes up to 1TB HDD or hybrid drives, while the available RAM is up to 16GB (only with Skylake CPU). You can opt for a discrete Radeon R7 M330 GPU if you like.
The 14" model of IdeaPad 300 starts at $399, while the 15.6" begins at $549. Shipping kicks off in October.
Lenovo IdeaPad 500
The IdeaPad 500 has 14" and 15.6" options, same Skylake or Braswell chip options, same storage and RAM as the IdeaPad 300. The IdeaPad 500 supports Radeon R7 M360 discrete GPU and offers Intel's RealSense 3D camera - the latter allows you to unlock your device with your face.
The shipping of the IdeaPad 500 starts this October, too. The base 14" model is priced at $499, while the 15.6" flavor costs $599.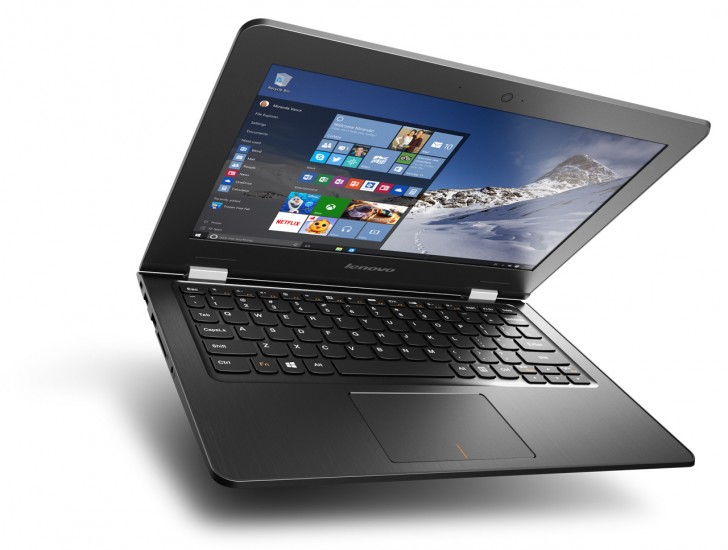 Lenovo IdeaPad 100S, 300S and 500S
The IdeaPads 100S, 300S and 500S are lighter editions of the 300 and 500 series and can feature up to 8GB RAM and there are no options for discrete GPUs. They all come with Intel Skylake processors by default - no Braswell flavors. Finally - the storage options are the same - up to 1TB HDD or hybrid drives.
The IdeaPad 100S is an 11" netbook with a starting price of $249. The IdeaPad 300S series offer 13.3" and 14" flavors, while the IdeaPad 500S spreads across three sizes - 13.3" ($499), 14" and 15.6".
The entire IdeaPad S series sales begin this October.
Chromebook 100S
Finally, the last device is the new affordable Chromebook 100S. It features an 11.6" HD display and Intel Bay Trail-M chipset. It kicks off this October for $179.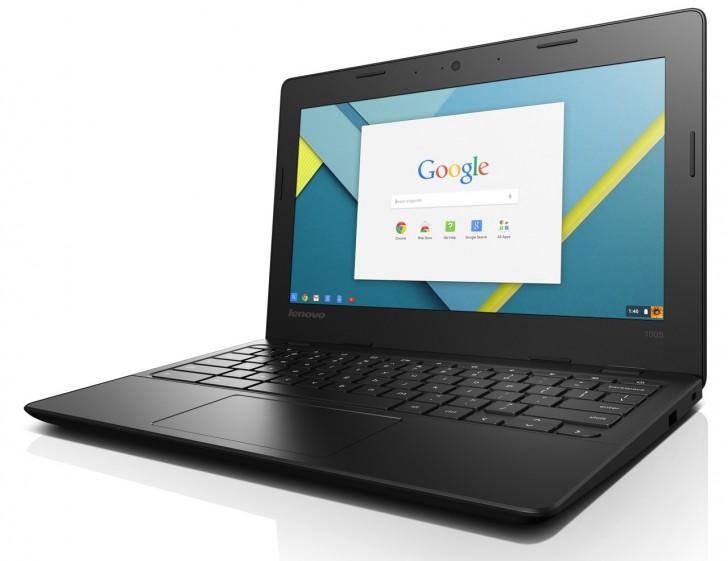 Desktop
Naturally, Lenovo also introduced quite a few AiO, small form factors and tiny desktop PCs. You you want to learn more about those, you should head over to Lenovo's press center.
S
I use the miix 3 currently with 2gb ram, 32gb rom, full HD 10" display n micro USB charger, I would love a upgraded device with 4gb ram, 64/128gb rom, USB C port and 11" display!!
?
I like the cheap detachable one. It is nice hybrid.
S
Oh my God! So many to choose from, but I really like Miix.