The second official teaser for the Lenovo S5 is out, touting a metal unibody, a fullscreen display, dual camera with bokeh effect and Face Unlock. The teaser comes straight from Chang Cheng, the same Lenovo exec who announced that the S5 will arrive on March 20, with a humongous 6,000mAh battery.
Chang Cheng has also teased some sort of AI smart engine on the Lenovo S5, but we can only guess its applications.
Cheng has said that the Lenovo S5 will be better than the Xiaomi Redmi Note 5, which means we can expect an 18:9 screen, Snapdragon 625 (or better), the dual camera with Portrait Mode and at least 4GB of RAM.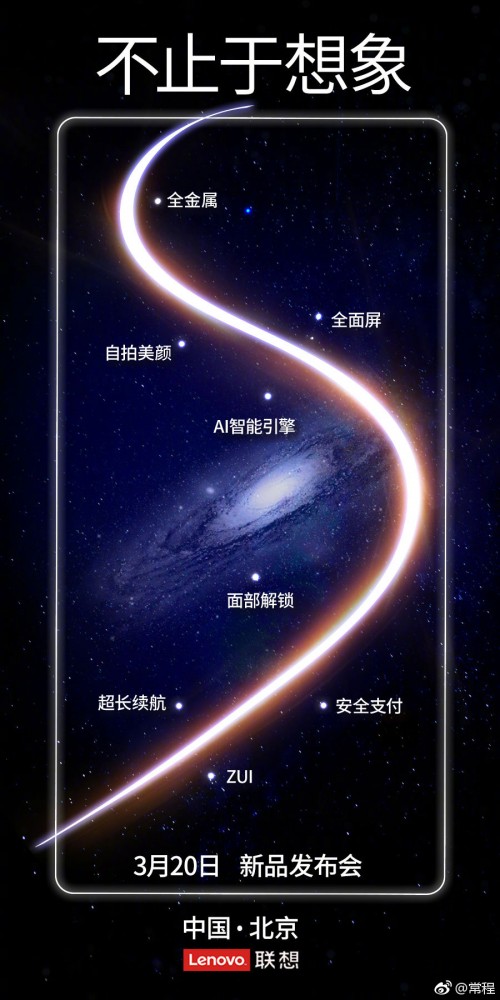 What we know so far is that the Lenovo S5 will be available in Red and will have a huge 6,000mAh battery, and that it will be made official on March 20.
D
Is this the k9 note or is that still to come?
D
if simply i root my device with simple app like kingroot & support CAT6 b40(2300) i will buy it definitely
D
sorry man, I don't like rooting, so I did not look for ways to root my P2. in fact, I only used rooting only once with my Note 4. but other than this, I don't root at all. so sorry can't help u