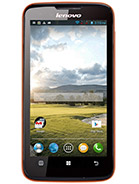 D
cefi, 25 Jun 2015i need the screen because,I broke my! do you how can I get oneYou need buy Touch screen Digitizer. There is many of them at aliexpress. Up to 10$
https://goo.gl/4D0J12
H
rob, 16 Jul 2015can someone help me with this, i have this phone but i cannot download nor install a facebook ... moreYou might not have an enough storage space.
r
can someone help me with this, i have this phone but i cannot download nor install a facebook application. i can use google youtube and other app but not fb.
K
Have this phone for about 18 months now. Still happy with it.
Once you learn its flaws, is easier to make it work right like you want. Tried several roms and all are very stable (andrea's rom, etotalk rom, official Lenovo rom and multilanguage rom based on nexus 6)each one of them has its ups and downs, is a matter of trying and choose what fits better.
The big downside of this phone is the memory, no doubt (only 1.6gb internal memory and 1gb phone memory, tottaling 2,6gb). But even there it can be overcome with an external SD card. I have in mine a 32gb class 10 card. Using a combination of link2sd, folderMount Pro apps and a bit of creativity on putting the files, you can virtualy trick the phone the way you want. Actually i have 127 apps installed in it, including 7 games with over 1,7gb each one, about 10gb of music and 5 or 6 mp4 full movies. That without counting the over 90 apps that come with every android to make it work.
About the GPS fix, that is a common problem with any MTK65xx phone and not specific on this one. Is a software configuration problem on that hardware. You can easily repair it by configuring it with BetterGPS app and GPSfix app (there are tutorials on the web), after that you will have a GPS fix before 20 seconds in most times. I usually get a 1-3 meter precision, wich is pretty good for a rural area.
The battery life is not bad either for a 2000mAh one. I get 2 days on it if not using the phone too much (mainly standby with bluetooth, wifi and gps on. checking emails and doing 4 or 5 calls). The secret here is to put the brightness to 60% or less. If using intensively, the phone cand widstand a full working day. Remember to recalibrate the battery everytime you put a new rom to get the most of it.
The main factor that made me buy this phone was the waterproofing. On the summer i go swimming and never take it of the pocket, a really big plus. Also in the shower to see tv or listen to music. Just REMEMBER each time before taking a dive on the phone to check the charging door and back plate. Once confirmed is all well sealed, you're good to go. There is also a mod to make the volume buttons work as shutter in the camera app, that is because the touchscreen becomes irresponsible when in water.
The phone is getting a bit outdated now, but still rocking most apps out there. The only one better than this in specs and waterproof is the Xperia Z line or the Galaxy ones. But thoose are 2 or 3 times the price tag of this one, making it a exelent deal.
N
I've got this S720 over a year, nice device, very durable- strong & resists from Hi falls, good reception, good speaker, fast load on restart,
ONLY bad thing GPS -somtimes can't lock-on :(.
camera is OK (7.5) .Batt can hold over 48HR.
Water resist.
H
I purchased this phone March 2014. Good working Phone!! I had no problems with the battery or the charger like you guys. I used the original charger mostly. Unfortunately i also had some problems. from the beginning i noticed that i was not able to use the handsfree option, because after engaging it, the microphone shuts down. This is a software problem because with apps like skype or Viber, the handsfree option works fine. On top of the phone there is a cap, that is used to close the charginghole and earphone hole, unfortunatley the cap broke loose after some months. But the phone worked fine. after about 10 months of usage I noticed a part of the touchscreen is not reacting, it is just a small line halfway the screen that is not resonding to your finger touch. No big problem but it is the first sign of wear. By the way, I have always used a screen protector. Now the memory of the phone also has a small problem because it is always almost full, I do use a SD card and all my apps are moved to the SD card stil the memory is very low. the warning says installing new apps could fail because of the low capacity of memory. I do have installed about only 15 apps. in May 2015, my phone had a big problem. It swiches off frequently without notice. The cause is a force that is pressed against the phone somewhere. Actually if I wear the phone in my trouserpocket, the phone goes off. Switching it back on seems an impossible task. It is simply not responding. Only after a long time charge the phone comes back on (warmth?) it really looks like a failing contact inside the phone. If I handle the phone carefully it stays on and works fine. the total lifspan without repair was only 14 months, that is not a good result for a waterproof and gourilla screen Phone.
P
Anonymous, 24 Mar 20152x to return my phone..but always broken i dont knw for it is battery or phone coz not fully c... moreHi.
When your battery is charging low, gets heated (39°C,42°C or more)and discharges quickly, You use charger with wrong output or your battery/charger are damaged. Standart charging voltage for android 5.0V/1.0A from AC and 5.0

What charger,battery do you use?

I have Lenovo S750 here, there is
BL197 battery:
Voltage :3.7V
Charging Voltage Limit :4.2V
Capacity :2000mAh/7.4Wh

It is charging well on travel adapter for Galaxy Nexus (5.0V/1.0A).

It happened to myself that cable was broken (try to take apart one, you'll see)and i used this one to charging. The symptoms was very similar to your problem too.
Or another option, there is corrupted charger calibration in your phone. If you have root download 3C Toolbox from play store. It can calibrate battery and charger well.
Or try to use pc charging...it uses different system and if battery is ok,it should work.
?
Tobal, 09 Jan 2015Great phone out of the box, but unfortunately not reliable... Mine was broken after 6 months. ... more2x to return my phone..but always broken i dont knw for it is battery or phone coz not fully charging & very fast to battery low its happen 5days when buy.
x
Nice and cool smart phone. Work 1 year perfectly. Chinese could be replaced by any other lang in settings. I would recommend it to tourists and parents :-)
T
Great phone out of the box, but unfortunately not reliable... Mine was broken after 6 months.
And a huge bug on the software makes the agenda not functioning out of China !!!

Pity !
A
I'm like to cycling. That's why I like this phone so much. Will make me doesn't afraid of rain any more ( :
Total of 14 user reviews and opinions for Lenovo S750.