Gallery
The gallery of the Vibe X2 has been heavily customized from the stock Android experience. It can either show all of your photos organized by date or a list of your albums. Tapping on a photo shows it in full screen. Sadly, you can't resize thumbnails using the pinch zoom gesture, but zooming far out of an open photo brings you to a nice sliding interface where you can browse and delete shots.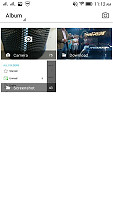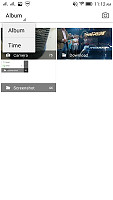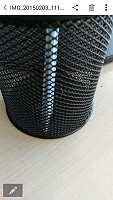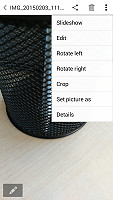 The gallery looks nice, but is a little limited
Another missing feature is any form of image sorting. Whereas many rivals allow you to sort by folders, favorites, people faces or location, that's no possible on the Sisley.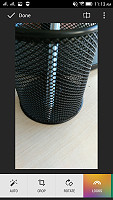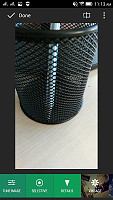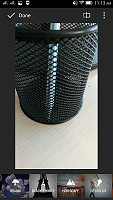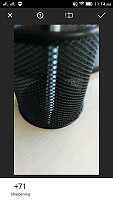 You can edit photos on the fly with quite a lot of useful options and filters
You can also go into a more capable editor with options for light and exposure adjustments (so you can bring out the shadows or the highlights), filters and beauty enhancements (which detects faces automatically) and many more quick tools.
Video player
The S90 Sisley packs a very capable video player that didn't stutter at playing every video codec we threw at it. It refused to play a video with AC3 audio, though.
The interface is marginally better than the gallery as it offers a few ways to sort the videos. There's also an editor, which allows you to stitch together a couple of videos. However, there's no subtitle support, which is a pity.
Google Play Music provides the soundtrack
Believe it or not, Lenovo hasn't bothered making its own Music app and is using the stock Google Play Music one. Not that this is a bad thing, though. It features Listen Now feature, which tries to determine what you like and the sequence of your track-changing so that it can start offering you music you might like to play next.
Google Play Music also gives you the option to upload music onto the Google's cloud servers and stream it on your device via Wi-Fi or mobile data. There's also the nifty option of downloading the content onto the device if you want to have it there for offline use.
The equalizer features several equalizer presets along with a custom user defined one. If you plug in a headset, you can also play around with the Bass boost and 3D effect sliders.
Sadly, we did not manage to put the Lenovo S90 through our standard audio output test despite all our efforts. For some unknown reason it bugs the testing rig and ends up showing unrealistically low results.