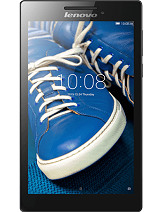 L
Anonymous, 23 Mar 2017The lollipop update for this tablet will ne on 15 August(this date May change).Look here for c... moreHow to upgrade to lolipop
M
i need your help please been using my lenovo tab 2 a7-20f for almost 8 months been experiencing charging difficulties on my tablet for almost a week now it charged once in a while but i need to do factory settings everytime whenever it stops charging. i dont know where it is the problem on the port or on the hardware or software i dont know.can i install something? or download anything to come back again to normal? the charging problems when i uninstalls some programs because i thought the ram was full.please i need help badly!asap!i need my tableto work.thanks in advance!😊
?
abueJosof, 06 Sep 2016How to make screenshot....For screenshot press volume down+power button at same time.
I
Good tablet , but the upgrade to v5.0 (Lollipop) is not coming here in Amman Jordan , I hope it will come soon .
?
Great tablet! Been using Lenovo tablets for few years, and I love every one of them.
Just hoping this one will get android 6 update (but it's not necessary).
Battery life is awesome, it takes about 10% for 1h streaming videos (so about 10h on one charge).
Also, good for playing Vainglory.
More than you can expect for ~70€ tab
Total of 14 user reviews and opinions for Lenovo Tab 2 A7-20.