Lenovo Tab P11 Pro unveiled with 11.5" OLED display, Tab M10 HD kids tablet joins it
Lenovo introduced two tablets – one premium and one for kids – plus a new smart clock today. Let's start with the high end slate, which the company describes as its "most powerful and premium consumer Android tablet".
Lenovo Tab P11 Pro
The Lenovo Tab P11 Pro is built around an 11.5" OLED display with 2,560 x 1,600 px resolution (16:10 aspect ratio). This tablet targets audio-visual excellence with HDR10 and Dolby Vision support. On the audio front, there are four JBL speakers, which boast large 2.5 cc chambers and Dolby Atmos optimizations for cinematic surround sound.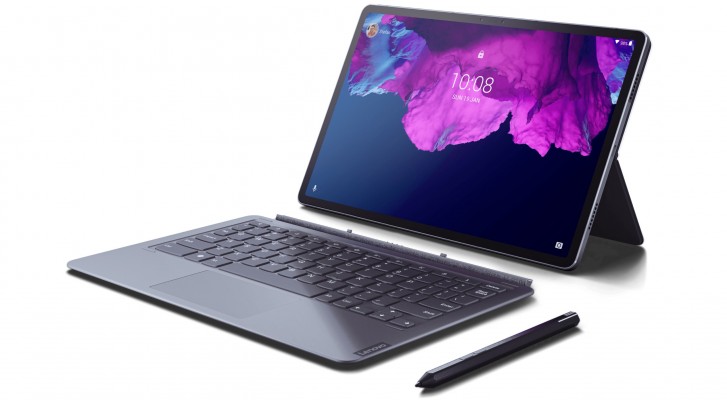 The tablet is powered by a Snapdragon 730 chipset with 4/6 GB of RAM and 128 GB storage, plus a free microSD slot. The chip may not be the fastest, but it sips power – the 8,600 mAh battery promises up to 15 hours of usage.
Lenovo offers a keyboard add-on with a touch pad, a folio case with a built-in kick stand and the Lenovo Precision Pen 2 stylus – the Tab P11 Pro is meant to compete with Apple's iPad Pro, Samsung's Galaxy Tab S7+ and Microsoft's Surface tablets.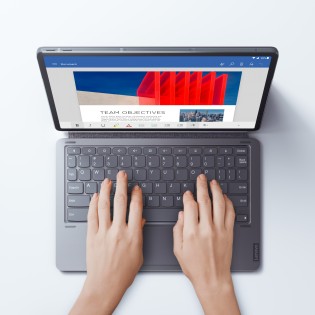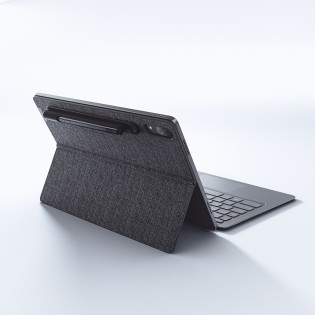 The keyboard add-on, folio case with kickstand and the stylus
The Lenovo slate measures 7.7 mm at its thickest point and is made out of an aluminum alloy with a two-tone design on the back. Also here are two cameras – 13MP regular and 5MP ultrawide.
Lenovo enabled face recognition using the two 8 MP cams on the front. This feature automatically logs you into your own account, making the tablet easier to share with the family. You could also use the fingerprint reader, which is built into the Power button.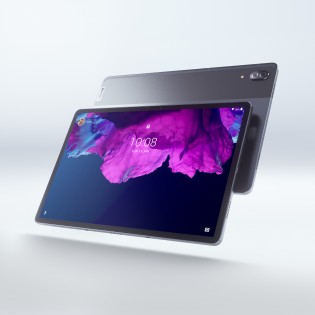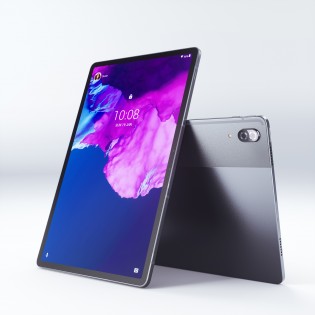 The Lenovo Tab P11 Pro body is made out of aluminum alloy and features a two-tone design
The Lenovo Tab P11 Pro will cost €700 in the Europe, Asia and the Middle East and will be available from November. The price in the US will be much more palatable – just $500.
Lenovo Tab M10 HD Gen 2
The Lenovo Tab M10 HD Gen 2 is the first to use Kids Space feature from Google. It will cost only €160/$130 when it launches next month and is meant for family-friendly entertainment.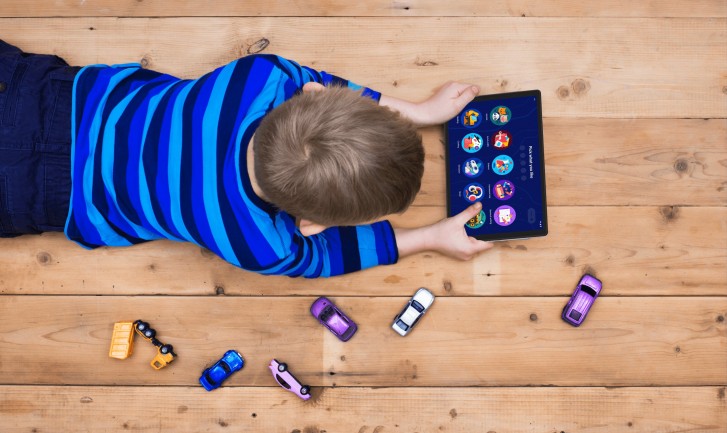 The Play and Read tabs in Kids Space feature teacher-approved games and books for free. The Watch and Make tabs show videos from YouTube Kids, which encourage off-screen activities. Speaking of, parents can install the Family Link app on their phones to set screen time limits and content filters.
The Tab M10 HD is equipped with a 10.1" 720p IPS LCD and two Dolby Atmos-enabled speakers. There's a 5MP camera on the front (with face unlock) and an MP camera on the rear.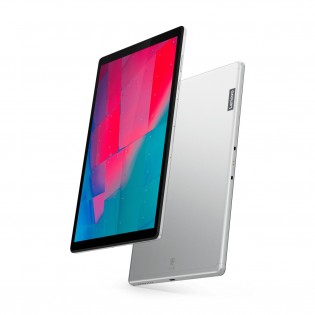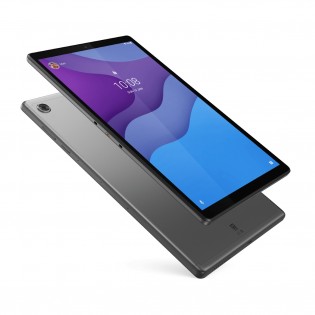 The Lenovo Tab M10 HD is the first with Google's Kids Space
The tablet is powered by a MediaTek P22T chipset with 2GB of RAM and 32GB storage (plus a microSD slot). There's also a 4/64GB configuration, which is probably the one to get for the extra RAM.
The tablet chassis is built out of aluminum and it houses a 5,000 mAh battery. Charging is done over USB-C, but there are pogo pins too – those will become more relevant with a different version of the tablet (coming in October), which will support Google Assistant's ambient mode (similar to the UI you get on the Nest Hub, for example).
Lenovo Smart Clock Essential
There's an even cheaper way to have the Google Assistant by your bedside – the Smart Clock Essential from Lenovo costs just €60/$50 and will be available next month. It has a simple, easy to read LED display that shows the time, ambient temperature and the weather forecast. A night light is built-in into the clock, which is great if you need to get up in the middle of the night.
The smart functions are accessible through voice commands – the assistant can control over 40,000 smart home devices. You can also ask it to play you some music using the 3 W speaker. Last but not least is the option to plug your phone into the USB port on the back for a nightly charge.
M
Lenovo android tablet SD 730/4GB €700. Lol What do they smoke and why not asking €1500 because every number above $250 has the same grade of insanity?
A
Which price ? Where r u available
ADVERTISEMENTS