Lenovo takes on Xiaomi's Mi Notebook Air with its own Air 13 Pro laptop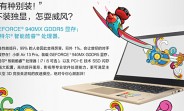 Shortly after Xiaomi unveiled the Mi Notebook Air, fellow Chinese company Lenovo announced a laptop dubbed Air 13 Pro. The device is powered by Intel I5-6200U processor and sports a 13.3-inch IPS display.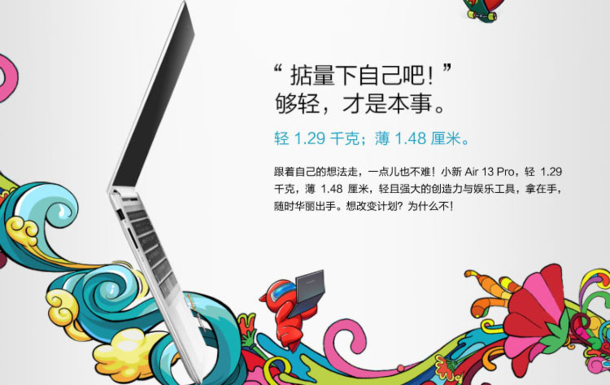 Weighing in at 1.29kg and having a thickness of 1.48cm, the laptop has 4GB RAM and 256GB internal memory. It also includes a 2GB NVIDIA GT940MX graphics card as well as a new fingerprint recognition functionality.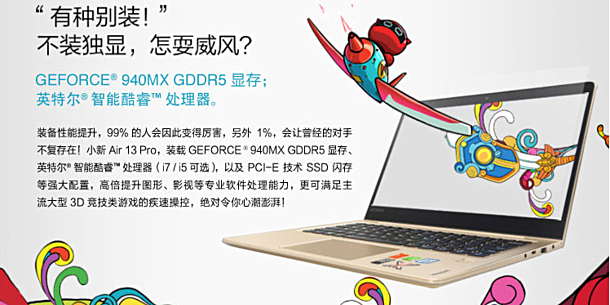 As for price, the Air 13 Pro carries a tag of RMB 4,999 ($750), which is exactly how much the Mi Notebook Air costs. The laptop is currently up for pre-registrations in China, and it's worth mentioning that price will go up (RMB 5,499, or $825) after the pre-sale.
?
The Lenovo Air 13 Pro comes out with 8Gb of RAM not 4Gb and it's also running the i7 not the i5. I think the review was done on the lower spec Lenovo Air 13.
D
That is Lenovo I think which you're talking about... No problems, except that Lenovo is expensive....
H
There is a Pro version which costs higher and has said specs