It seems that Lenovo is looking to expand its K lineup even further after releasing the K5 Pro last month. This one is called K5X and the most recent report reveals a good portion of the specs along with a press render giving us a sneak peek of the front panel.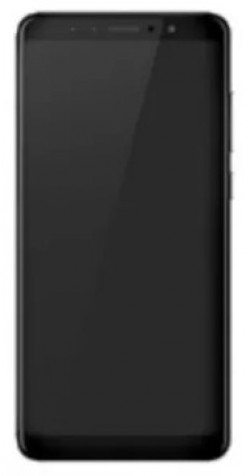 The handset is powered by a Snapdragon 636 paired with 6GB of RAM and either 32, 64 or 128GB of internal storage. The display is said to be 1080 x 2160 (FHD+) with 18:9 aspect ratio and 480 ppi with no word regarding screen size. However, simple math says that with FHD+ resolution and 480 ppi, the diagonal should be approximately 5".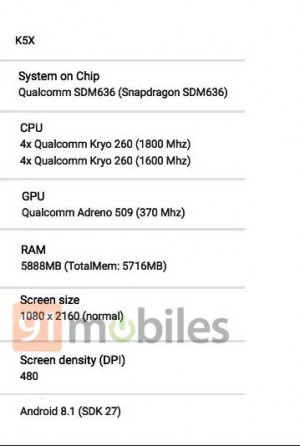 The rest remains pretty vague so for now, we can only play the waiting game.
a
- Good display - Stock-like android - 4000mah And I'm in. Currently using Max Pro M1 and can't stand the warm-greenish tint and high saturated cool-red on the display.
m
I'm still using my Lenovo P2 since new best phone I've ever used someone has got to revive this device it's a worldbeater
?
I am iphone and galaxy note user. When i try lenovo quality is on par with iphone note except speed, due different price lead different SoC. Hopefully lenovo lead tge market, call with xiaomi etc user make hard to hear