The last holiday season was so successful for voice-activated devices that Lenovo decided to jump the bandwagon and join the headliners Amazon and Google. The company introduced its own Smart Assistant with Amazon Alexa. The device looks a lot like Amazon Echo, but comes in prettier colors. Lenovo built the device in collaboration with Amazon which makes the similarity not that surprising.
The Alexa-voiced Smart Assistant is cylindrical device with a silver upper part and vivid colored lower portion. The upper part with the controls is designed to look like it is levitating. Lenovo implemented 8 360-degree microphones with echo cancellation and noise suppression. There's also a version with Harman Kardon audio.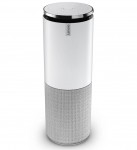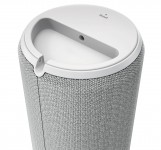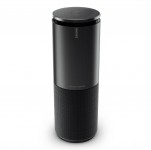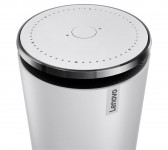 Lenovo Smart Assistant • Harman Kardon edition in Black
The device picks up commands from up to 16 feet or almost 5 meters which isn't very useful if you try to tell it something from the other room.
Google also has a personal assistant but the lack of a sexy female name for their voice-activated service still places the service behind Alexa on the market and certainly will lose extra points with Lenovo's device.
We expected from Lenovo to start sales just in time for Chinese New Year but apparently Smart Assistant will be up for grabs in May at $129.99 and the Harman Edition will be priced at $179.99.
g
i thought Samsung bought Harmon Kardon?
G
use either reveals or unveils unveals ?
ADVERTISEMENTS