Lenovo unveils the 500 Multimedia Controller with Windows 10 gesture support
Whether itís for your HTPC, your smart TV or even console, a good wireless keyboard can be hard to find. The Lenovo 500 Multimedia Controller takes a step into the modern world with a large multi-touch trackpad with Windows 10 gesture support.
Donít see it? Itís the entire keyboard! That works so much better than the trackpads (ball or optical) of previous Lenovo controllers. The ergonomics have been improved to make the Multimedia Controller comfortable to hold and easy to pick up too (so no fumbling in the dark of your multimedia den).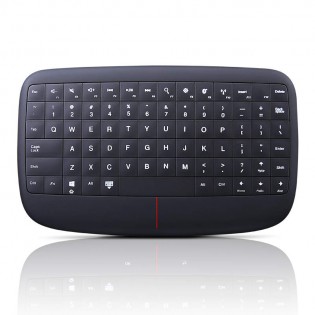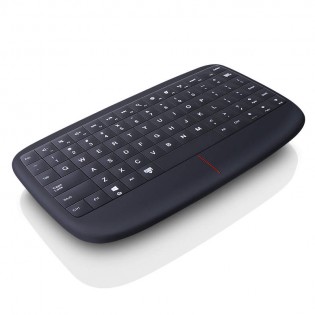 Lenovo 500 Multimedia Controller
The controller is designed for two-thumb typing and is small enough to stash away in your laptop back if you need it for presentations. It weighs 141g and has a range of 20m. Its battery should last a good 8 months, so itís not another portable thing that requires constant charging either.
The Lenovo 500 Multimedia Controller will be available in March for $55.
?
Too bad it is not bluetooth. You need proprietary usb dongle: Specs: https://www.dropbox.com/s/q9959xo5gjbncae/Lenovo­%20500%20Multimedia%20Controller_Spec%20Sheet.pd­f?dl=0
n
i was wondering the same thing. haven't been able to find out. somebody at CES go ask! :)
?
cover it with an invisible-glow in the dark pen.