Camera
The Lenovo Vibe K4 Note has a 13MP camera with a couple of fancy features - Phase Detection autofocus and dual-LED, dual-tone flash. Both it and the 5MP selfie camera have f/2.2 apertures.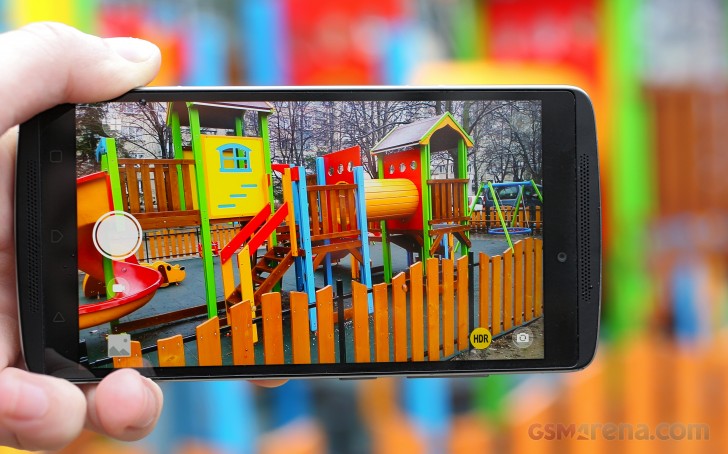 The camera interface is very streamlined. You get much fewer shooting modes than other phones, but we still like it - there's the standard camera mode, one with color effects and another one with Panorama - just the basics.
HDR is available, its shortcut easily accessible in the upper left corner, the flash mode toggle is in the corner below it.
The selfie camera got some special treatment. Beauty mode is, of course, available but there's also a 'fill light.' It lights up the screen (really only two strips - on top and on bottom) to give a Pink or a Chrome cast on your face (the 'chrome' looks more like bronze to us).
The fingerprint reader can be set up as a shutter key or you can use hand gestures, but the Auto selfie mode makes even that unnecessary - you just frame your face and wait three seconds.
The main 13MP camera uses a Samsung ISOCELL sensor with Phase Detection AF. Unlike traditional contrast focus (which this phone also has), phase detection tends to be both faster and more accurate.
Photos from the Lenovo Vibe K4 Note are rich in detail though they have plenty of noise too. That's a trade-off we can live with easily. Colors are pleasingly accurate.
We found the dynamic range to besomewhat limited and you should be careful with the tap to focus feature - it also adjusts the exposure and it either blows out the highlights or produces very dark shadows.





Lenovo Vibe K4 Note: Camera samples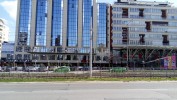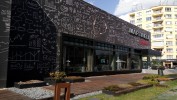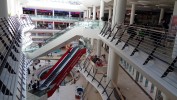 Lenovo Vibe K4 Note: Camera samples
HDR mode is available, but it creates an exaggerated, oversharpened image, the kind that gives HDR a bad name.
We tried the Panorama mode and were pleasantly surprised by the resolution - we got 1,800px vertical resolution. Stitching is mostly accurate, but it has issues with ghosting. Some objectsget a translucent double along the way, which can make them look blurry. This isn't limited to just moving objects either, handshake can really exasperate the issue.
The selfie camera did not impress. Photos often appear soft, the fixed focus lens doesn't seem focused at an arm's length as you would expect. The selfies are usable if you won't be viewing them at the full 5MP resolution.
The 13MP resolution is quite common in the Vibe K4 Note's price segment. Even some flagships are reverting to the 12-13 megapixel range, so it's easy to see in our Photo quality comparison tool that image quality is what's important, not pixel count.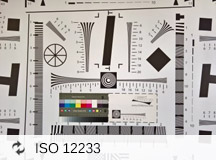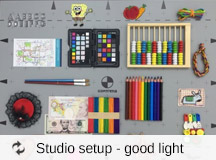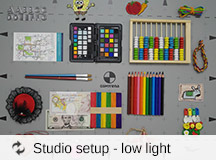 Lenovo Vibe K4 Note photo quality comparison
Video
The Lenovo Vibe K4 Note car record 1080p @ 30fps with both its front and its back cameras. There are no 60fps or slo-mo options here.
The sound recording is pretty advanced, though. Lenovo has a three microphone system, which does wideband noise reduction, stereo ambient noise cancelation, acoustic echo cancelation, speech enhancement and more.
The videos are recorded in mp4 files with 17Mbps bitrate (the most common number) and stereo sound (128Kbps, 48kHz).
The quality isn't as good as the still photos - detail is okay, but the noise reduction is noticeably stronger. The contrast is boosted too much, which also affects the colors.
The three microphone system failed to eliminate wind noise, yet at times it was too aggressive and the sound felt 'muted.' When it works well, though, the audio quality is actually pretty nice. We hope Lenovo will issue an update to fine tune the noise reduction.
You can also download this short sample - 30.9MB, 15 seconds.
And here it is against other 1080p-shooting mid-rangers in our Video quality comparison tool.