Final words
Flagships are nice, sure thing, but not everyone has cash to burn and certainly not everyone needs to. At a fraction of the price you can have the Lenovo Vibe K5 Plus and not miss out on too much. Alright, you won't be getting the premium materials and build, the software bangs and whistles or the speediest performance, but in terms of features you're pretty well covered.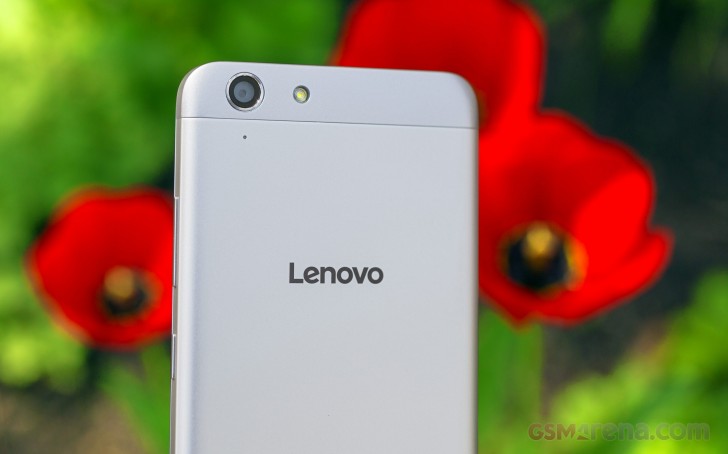 It starts with a sharp display that did quite well in all of our tests - doesn't top any charts, but doesn't fail miserably in any particular area. Battery life is good too, especially if you do a lot of actual talking on the phone, less so of video playback.
The software has its imperfections, struggling to strike a balance between an old navigation concept and Android Lollipop, but a few days into it you should be cruising. The media app package is rather basic, but it's nothing a quick trip around the Play Store can't fix.
The rear-firing stereo speakers do stand out as an area where the Vibe K5 Plus rises above its budget range - the phone packs quite a punch.
You won't be disappointed by the Vibe K5 Plus' camera either. Well, unless you want to shoot video, where the overly eager autofocus all but ruins it. Stills, on the other hand, are reasonably detailed, if a little noisy, and you'd be well covered for casual snaps out in the open.
Here's what else we discovered during our time with the Vibe K5 Plus.
Lenovo Vibe K5 Plus key test findings
In terms of build and finish, Lenovo kept things simple but sturdy. The back cover is largely made of metal, which you wouldn't expect for the price
Good display performance across all tests, brightness, contrast and sunlight legibility are on the right side of average
Battery endurance rating of 64 hours, exceptional longevity in voice calls, good in web browsing, decent in video playback. It's removable too, so you can pack a spare for emergencies
Standard benchmark performance of the chipset, GPU struggles somewhat with the FullHD resolution
Android is only Lollipop, and we know not to expect updates with budget phones. There are a few mild annoyances with the custom skin, but nothing you can't learn to live with
Loudspeaker is really loud, earning a Very good rating
The 13MP primary camera produces good image quality, detail is above average, but so is noise in the shadows. Occasional white balance inaccuracy.
The 5MP front camera shoots detailed selfies, but it's lacking in dynamic range
1080p video recording suffers from focus hunting, quality is average
The selection of phones retailing at the Vibe K5 Plus' price isn't what you would call wide. That said, in some markets you could opt for the Xiaomi Redmi 3 for about the same amount of cash. You'd be getting significantly longer battery endurance, plus a fancy textured metal body. Then again, the Redmi 3's display is 720p only, unlike the K5 Plus' FullHD and, given its limited availability, it's not really an option for most.
The Motorola Moto G (3rd gen) is more readily available, coming from a time when Moto wasn't a Lenovo sub-brand. There's an inferior chipset inside the Moto G, and a lower-res display, but it is getting Marshmallow, which the K5 Plus may not. The Moto G (3rd gen) is also IPx7 certified and can be submerged in water, which the K5 Plus better not try.
Another one of the affordable 720p 5-inchers, the Meizu m2 comes with a weaker chipset, but then again it's also a few bucks cheaper. With the rest of the specs pretty much identical, the decider here is most likely brand preference, though availability will likely be a factor, too.
Finally, Lenovo does have a few of its own options available. The most obvious one is the Vibe K5 non-Plus. Same everything, except for lower display resolution and an inferior chipset, it'll likely last longer on a charge thanks to the combination of these two. The plain model will also save you a few bucks.
Then there's the K3 Note with a larger 5.5-inch display, FullHD too. Its otherwise very similar feature set includes a dual-LED flash (not that it's going to sway someone in either direction) and a slightly more potent chipset, but battery life is considerably shorter. The K3 Note has received a Marshmallow update, though.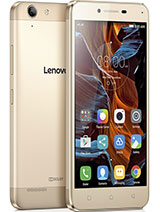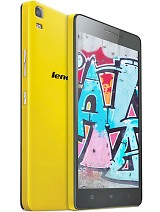 Lenovo Vibe K5 • Lenovo K3 Note
So there you have it, the Lenovo Vibe K5 Plus is a $130 phone that can play with the big boys, and put up a respectable fight. It's not going to win any beauty pageants and it won't challenge the flagships on features and performance, but it doesn't need to. The Vibe K5 Plus is trying to come across as a good affordable all-rounder, and that's precisely what it is.