Lenovo at MWC 2016
Lenovo Vibe K5 and Vibe K5 Plus hands-on: Lenovo at MWC 2016
Yesterday was a truly busy day at MWC, perhaps even a bit too busy with LG, Samsung and Huawei, to name a few, all bombarding us with interesting announcements. Amidst all the commotion, we narrowly missed Lenovo, which quietly announced a pair of mid-range Android smartphones - the Vibe K5 and K5 Plus.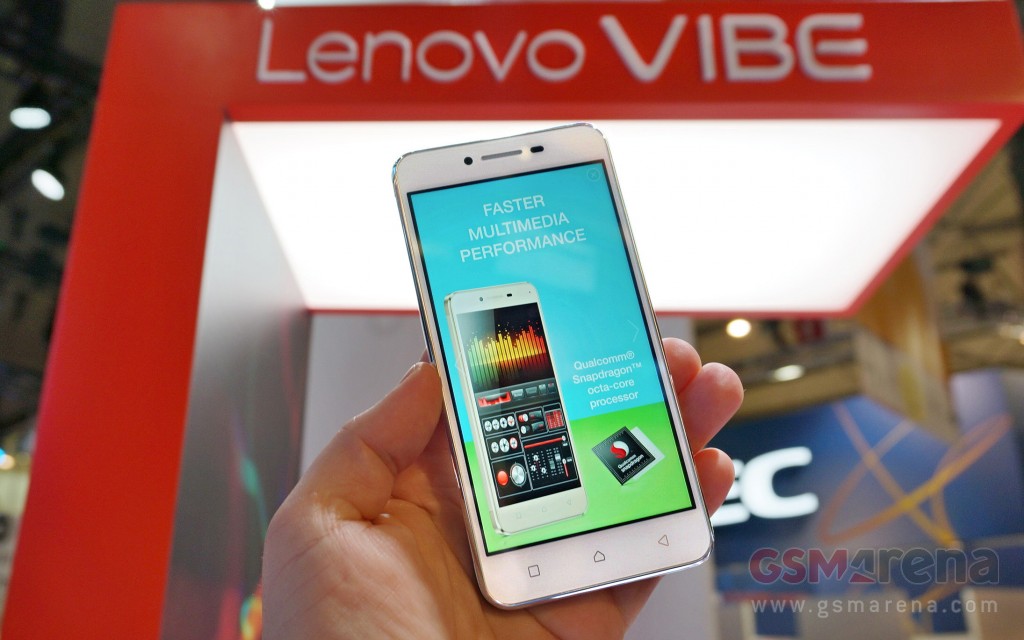 Lenovo Vibe K5 and Vibe K5 Plus
Thankfully, we took note and returned to Lenovo's booth for some hands-on time with the units. First things first - a quick specs rundown. Both models have a 5-inch display the difference being in the resolution - 720p for the basic one and 1080p for the Plus. Both LCD panels look perfectly adequate, although not exceptional in any way. Sharpness and colors seem good, but glare is perhaps a bit too much for our taste. Still, it might be the show floor lighting and we won't rush to any judgment.
The other major difference has to do with the processors - a Snapdragon 415 inside the Vibe K5 and a Snapdragon 616 for the Vibe K5 Plus variant, which shouldn't actually be that far apart in terms of performance. The rest of their shared specs sheet includes 2GB of LPDDR3 RAM, 16GB of storage, plus a microSD card slot and a 2,750 mAh user-replaceable battery.
This all makes for a nicely-rounded mod-range package that might not set any performance record but is still perfectly adequate in delivering the full Android experience. The removable battery is also a nice touch in our opinion, as we believe its convenience still enjoys a lot of fan love. And judging by the lengths LG went to in this department with the G5, we are not the only ones to share this view.
This coincides with our initial impression of the floor models - the Android 5.1 ROM showed no noticeable problems or performance hiccups. The camera setup consists of a 13MP main shooter and a 5MP one on the front. Also, both devices are LTE-enabled, Dual SIM.
Another major aspect of the Vibe K5 is sound. Lenovo is marketing them as audio-centric devices, which it justifies with the included Dolby Atmos support and dual speaker setup. The latter sound pretty good, but again, we can't really judge the full-scale merits of the audio experience before we get our hands on a test unit and put it through our rigorous loudspeaker and output tests, which will surely happen eventually.
As for the built quality and feel of the K5 and K5 Plus - they are definitely solid, and the slight curve around both sides on the back make for a slicker look. That particular design trend is gaining momentum quick.
k
Yet to decided whether to puchase or not lenova k5 or lenova K5 pluse as per review it looks bad buy specification are gud ., Any body can help me to take decision ?
H
Hi............friends I want to purchase K5 plus , OR Redmi note 3 any one help me Which is better.........................?
k
It mobile network does not obtain sometime without restart the phone. The switching between 2G to 3G and vice versa, very poor. The 3G network only obtain by restarting the phone