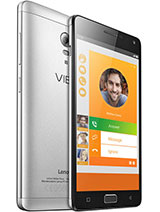 j
Love the battery capacity. My next phone. Lenovo is best from samaung my current phone is samsung grand 2
?
don't trust Lenovo..thy make their customer wait for ages before bringing their phone in market.
Lenovo announced vibe shot in February...still it is not available in india..and thy are spreading roumers 1st it was informed it will be available in india in june...then july...then 24th august...
now the history will repeat again..why on the earth are you all waiting so much
highly irritated of waiting for vibe shot, I brought Lumia 640Xl to my wonder it is working like a charm...carl zeis 13 MP is far more better then this pathetic Lenovo camera on P1..
Lenovo has only 1 camera phone tht is vibe shot...rest all camera on Lenovo are useless...
D
I think it has got good battery life, hopefully it would be the best with camera , browser,UI and video . Lets seeeeeeeeeeeeeeee
E
Best mobile from lenevo massive battery thats' what all the smartphone users want.THIS WILL BE THE KILLER keep it up lenevo good going!
m
When this mobile available in UAE or INDIA i wanna buy this phone ,,,,,,,,,,,,,,,,,,,,,,,,,,i love it,,,,my next phone sure,,,,,,,,
A
what about sound???
Does it has Dolby digital, Dolby atmos or HiFi sound engine???
T
lenovo is learning from whom? Why the others aren't learning like lenovo. With lenovo we might not worry anymore about our batteries.
D
will both sims support 4G LTE?? like xiaomi mi4i as both phone have Qualcomm MSM8939 Snapdragon 615
Total of 2793 user reviews and opinions for Lenovo Vibe P1.