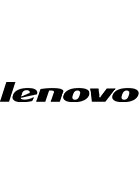 ?
Desapoint: only English and chines no other language, it most come with franch,Portuguese,Arabe, and dimension: 158x70x7 display: 5,5", battery: 4000,And English or franch appstore.
D
When it will OK on market? Desapoint: only english and chines, no other language, it most come with franch,arabe,portugues.it will be very greet!
?
lenovo comes with reasonable price and good specs, but some price gaps; are worth paying higher due to software update wise..lenovo is lacking on software updates..thats why most people will go for xiaomi over lenovo.
D
Until Lenovo catches up with Samsung, LG, Sony and HTC with updating the software on there phones, they will not be in the same ballpark as the four mentioned manufacturers. That's why not until lenovo cleans up there act as far as support, I will never buy a high end Lenovo Phone.
?
Triple LED flash on the leaked images...phones sure are crazily improving. Well, Lenovo's Vibe Z2 Pro is a good competitor to the LG G3, Galaxy S5 and others, I'm pretty sure Lenovo is stepping up its game, like XiaoMi.
n
It is one of the best phone from lenovo. But only thing is about memory slot? Why lenovo using sim 2 slot as memory slot? In my opinion it is much better to give a separate slot for memory card.
S
Lenovo start charging like the leading companies in the world so i'm pretty sure it will not be cheap it's very tempting but I'll Buy Asus zenfone 2 it will be cheaper for sure.. and compatible too.
j
amazing phone from lenovo this phone will be compair on the big phone like samsung galaxy s6 xperia z4 lg g4
D
I think it just miss something
Rapid charging or fast charging added will be great
b
kinny, 03 Feb 2015wow 'is that real" frm lenovo brandif this specs would be really pack in that phone, i wonder how much does it cost?, like the zenfone 2 a high end devive that will only cost at the starting price of $199
Total of 34 user reviews and opinions for Lenovo Vibe Z3 Pro.