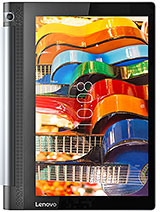 c
Bought this a year ago from CEX, was impressed, but the slug in it has come out.
I have wiped and reinstalled, to find it performs better, but there is still an element of ' Why is this thing soooooo slow' Is a security update really causing this to fail?

Processors speed are not much faster than 5 years ago, but depending on the software platform - the difference is unreal!
?
This thing can take quite a beating, it survived 4 drops over its lifespan with me (with at least 1 of those being quite severe). Its splash and dust resistance also is very useful. The power of it is very ,eh, mediocre, you can pretty much only browse the web and watch videos on this thing, it is capable of (very light) gaming. Battery life is quite juicy. The camera is decent, but I don't find much use of it, although the ability to turn the camera towards you is very nifty. Overall it's a great tablet for the price. With ThinkPad-ish durability at (least for me).
E
Nice Features.Very Large Enough And Cheap.Unfortunately,it Runs Android 6.0.How Can I Upgrade It?
Total of 3 user reviews and opinions for Lenovo Yoga Tab 3 10.