Lenovo outed its financial report for the quarter ending in September 2014 and the news is great for the Chinese manufacturer. Out of $10.5 billion in revenue, the company made $262 million in profit. As of September 30, the company has $3.2 billion in net cash reserves.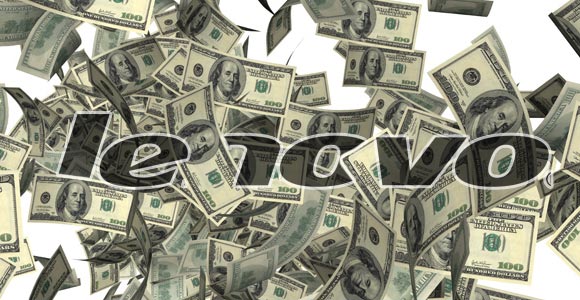 Compared to last year, the company saw 7% increase in quarterly revenue with the pre-tax income also increased by 24%. Lenovo also boasts record high shipment of a total of 35.6 million smartphones, PCs and tablets.
Lenovo's chairman and CEO Yuanqing Yang commented that the company enjoys excellent market share gains and profit expansion. In the last month alone, Lenovo managed to close the deals on its Motorola Mobility and IBM x86 acquisitions.
In smartphone sales, the company saw a 38% rise in shipments on a year-over-year basis. This alone made it reach the fourth spot below Huawei, but Motorola's acquisition bumps it to third.
"With these two deals, we are now #3 in both businesses, but we are not satisfied. We will replicate our success in PCs by outgrowing the market to challenge the top two. Mobile and Enterprise are now our new growth engines, and over time, like PCs, they will become our profit pool as well,", he added.
Throughout the globe, Lenovo is doing extremely well with revenue from China and EMEA regions of $3.8 billion and $3 billion, respectively. The laptop sales were the largest contributor to the company's bottom line with $5.5 in revenue globally. Mobile devices account for 13% of the company's total revenue, but they were down by 6% compared to the same period last year. However, Lenovo seems optimistic as it's now present in more than 45 markets.
D
low net profit because they buy other companies , right?
D
low net profit because they buy other companies , right?
?
Revenue is the total sales of the company, how do you get net profit? Revenue minus the expenses.
ADVERTISEMENTS