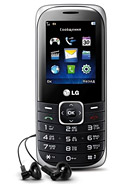 l
i am using this phone from 7days experiencing very good . good battery life excellent music and voice clarity . loud and clear . good net connectivity and speed . usingj opera mini 4 and bolt application both works fine .its good deal at this range .
S
Just bought one myself (the dual sim version A165). I don't really need a dual sim phone but it was on sale at an unbelievable price so I took it.

The screen resolution is 220x176. Radio has build-in antena, no earphone needed. The sound through speaker is extremly loud, you can even have a conversasion in the middle of a rock concert. Keypad is good. The phone is light and comfortable to hold in hand. Battery life seems good. The logic for dual sim using is surprisingly good. You can set either sim 1 or sim 2 for data. Options for sim 1 or sim 2 or both sim on air. At the moment a message to be sent or a call to be made, you'll choose which sim you want to use. Data is GPRS only, no EDGE. Built-in browser has redering options but I suggest you download Opera Mini 3.2 (Higher version doesn't seem to work on my phone).

All in all, an excellent phone, especially for the price.
S
hhjj, 02 Feb 2011Its Dual Sim .. Dual Sim Dual StandbyLG A160 is single sim & LG A165 is dual sim dual satndby model both shapes are same
r
samsung guru dual 35 has not video player and i think lg a165 is better than samsung
n
For a price of this range, it is a very good phone. Camera is VGA but the nice thing is that it takes two simcards that can be on standby at the same time...just type the number you want to dial, press ok and the phone will give you the choice which SIM you want to use to dial the number...a very good technique by LG....another great feature is that the phone radio can operate without antena and if you like a song, you just press ok to record it...other nice features are the video and the voice recorder, which are both loud enough...the phone feels very light and small in your hand, easy to use and very good for writing texts!!! althouh the camera is VGA and the internal memory is only around 3 mb, they are offset by other great features, including an external memory...the MP3 music player is also not too bad...in a nutshell, this is a nice phone for those who rely on texts and do not care for a large resolution camera....I think its worth all the money paid for it...in other words, its great value for money.
c
ViC, 01 Mar 2011This phone single sim!This phone is dual sim, dual standby. The best phone ever!!
k
but is this phone dual active lg has not mentioned anything about dual active in their website
?
this phone is quad-band,dual standby dual sim.Kindly look up www.in.lge.com.Lg india website you will get all details
h
drt, 01 Feb 2011for 70 euros you should get 2 of themIts Dual Sim .. Dual Sim Dual Standby
?
There is a LG A165 here available in the phil. which is dual sim active. looks exactly the same.
s
i think its a nice cool secondery phone or a first fone for basic users. For this kinda phone battery life is concern. if its battery last like other LG phone like gs 107, gs 108..it will be fine..thanx.
Total of 34 user reviews and opinions for LG A160.