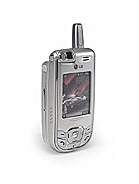 ?
fucked up phone dont think of buying it anyone i got it and it is useless
?
well a went on ma m8z and it lkz crap and is crap love u all xxxxxxxxxxxxxxxx
s
pls, i want to buy your gsm product, but i dont know the qualilty one that will last for long, i will be glad if you can send me information about your product, i live in Nigeria, borno state. and i am a student of Abubakar tabawaq balewa university Bauchi.please, waiting from you,
s
WHY DUALBAND???

WTF...what's wrong with you guys? People TRAVEL, yes, they really do...T.R.A.V.E.L.

And whats with those low specs? I used to be a huge LG Fan, but what's happening? In Korea you produce the best of the best with your CYON, and the rest of the world you present such shit??? Whatever...
?
Looks like rip-off of a Samsung D410
Total of 28 user reviews and opinions for LG A7150.