LG has announced the official QuickCircle Case for the LG G3. If you're wondering when the LG G3 came out, it hasn't yet, and won't be till the 27th of this month.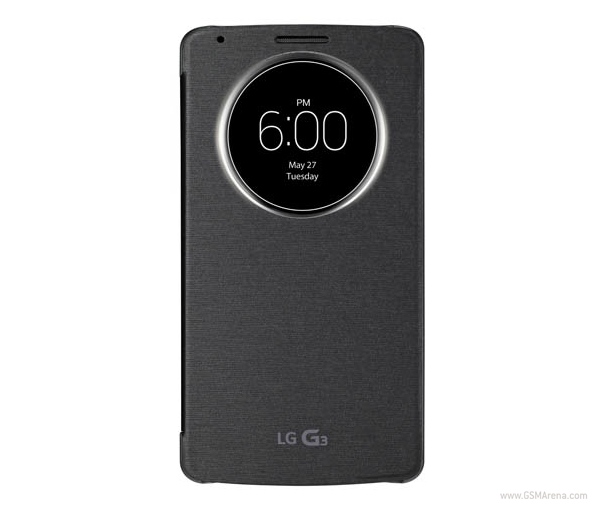 So oddly enough, we have this case before the official announcement of the phone. The QuickCircle case, as you can tell, has a circular window on the flip cover that lets you see glanceable information as well as access certain functions, such as calling, messaging, camera, music player, settings and health app.
The QuickCirlce Case will be available in five colors: Metallic Black, Silk White, Shine Gold, Aqua Mint, Indian Pink. It allows using the wireless charging feature on the phone.
LG will be providing an SDK next month for developers to enable functionality in their apps that can be accessed from the case window.
D
As people told you before, it's probably yours which is not official: the official cover has no glass or plastic to cover the rectangular hole at all. And you're definitely right about drop protection being limited with most flip cases... but th...
B
You cant open apps in htc dot view
D
First HTC, now Lg, and they say Samsung is copycat. LoL