Following a report saying the round LG G Watch R would become available for purchase in the UK as soon as tomorrow, the Korean device maker has put out a press release outlining its rollout plans for the wearable.
The G Watch R is LG's second smartwatch running Android Wear, coming after the original square G Watch introduced earlier this year.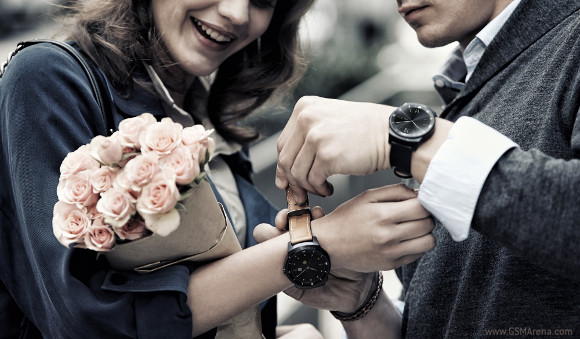 LG expects the G Watch R to be up for grabs in European countries such as France, Italy, Spain, and the UK at the beginning of November. You may get it even sooner than that, at least in the UK.
"Key markets" in North America, Asia, and CIS will receive the G Watch R at some point after it lands in Europe. And "in the weeks ahead" the wearable will also become available in Google's Play Store.
Unfortunately these are all the details LG put forth, so we're still low on specifics. We could assume that the G Watch R will make it to quite a few markets by the end of this year.
The G Watch R was announced at IFA in late August. It comes with a 1.3-inch round P-OLED touchscreen with 320x320 resolution, a Qualcomm Snapdragon 400 chipset with a 1.2 GHz CPU, 512MB of RAM, 4GB of built-in storage, 9-axis sensors, a heart rate monitor, a barometer, and a 410 mAh battery. It's also dust and water resistant, being IP67 certified.
A
Please do not give advice porn watching to the others friend,control it. :P.There are ways that can taper your porn addiction,okay.:P
a
this is really nice watch i like it
6
No GPS.. no deal! Another ho hum watch... why do they all seem to be "the same..." What's with this "me too" attitude amongst the mfgrs? Why can't they strike out and make something stunning and new?
ADVERTISEMENTS