LG has unveiled a stunning new speaker system, the PJ9 Levitating Portable Speaker, with a floating speaker design.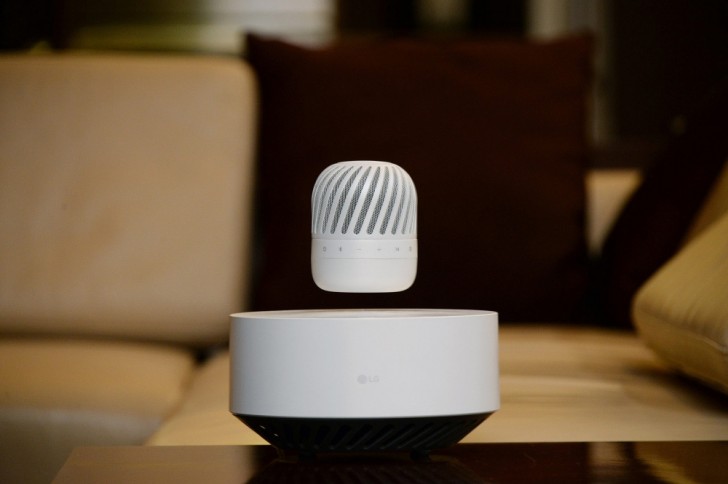 The PJ9 consists of two parts, a portable wireless speaker and the powered Levitation Station. Using electromagnets, the portable speaker floats on top of the Levitation station. The portable speaker has 360-degree omnidirectional driver while the base Levitation Station has a subwoofer with dual passive radiators.
The PJ9 can be paired with two Bluetooth devices simultaneously. The portable speaker can be used with the base station, in which case they both play sound together or can be used on its own separately. The portable speaker is IPX7 certified for outdoor use. When the 10-hour battery gets low, you have to keep the portable speaker on top of the base station. If it's already there, it automatically descends and charges itself without the user having to intervene and without pausing the music. When the wireless charging is complete, the speaker rises again.
The speaker will be formally announced with pricing and availability information at CES next year.
M
Can I play golf with it?