LG launches new G Pad III 10.1 tablet with octa-core CPU, 5MP front camera
Shortly after being leaked by the usually reliable tipster @evleaks, LG has launched the LG G Pad III 10.1 FHD LTE tablet. As clear from the device's name, it sports a 10.1-inch screen. Display resolution is 1920x1200, and the tablet also offers support for LTE.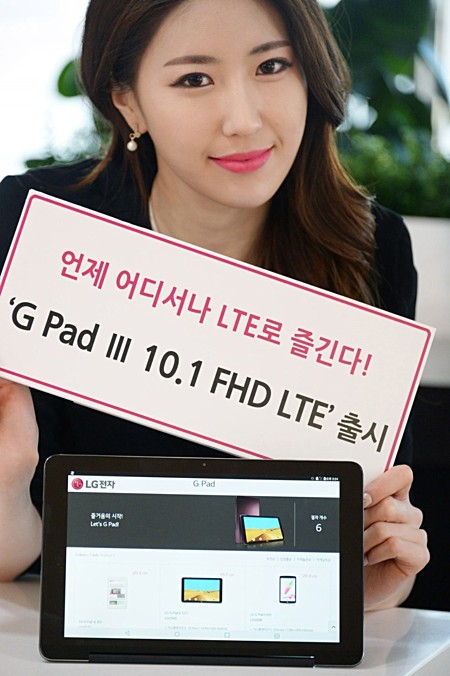 The new G Pad III 10.1 is powered by an octa-core 1.5GHz processor, comes in 2GB/32GB memory configuration, and features a 5MP/5MP camera combo. Measuring 256.2 x 167.9 x 6.7 to 7.9mm and weighing in at 510g, it runs Android 6.0.1 Marshmallow. A 6,000mAh battery is there to keep the lights on.
The tablet also comes with a kick stand built-in, allowing up to 70 degrees of adjustment. There's also a 'Time Square' UX, which can be used as a desk clock, tabletop calendar, or digital frame.
As for price, the device carries a tag of KRW 429,000 (around $360). It's currently only available in South Korea. LG says a version of the device with a stylus pen will be launched early next year.
M
Always loved my LG phones. Had LG2 for more then 2 years... Did everything I needed to do. Changed lately for LG4... and again, love the upgraded machine 😋. Works for me as real tablet - but for the screen size. it was only natural I hoped to see a L...
D
I really don't know what LG was thinking releasing this , the tablet android market is in need of high end tablets not this , well for anybody thinking about getting this check out Samsung Tab A SM T585 as it has somwhat better specs and it's already...
R
Do not patronise LG products. They are known for bootloop issues with no support fron lg. I had bad customer experience from them. Save yourselves from headaches...
ADVERTISEMENTS