LG will expand their Optimus range with two entry-level smartphones - Optimus One and Optimus Chic. They will both run on the latest Android OS v2.2 Froyo, while the current Optimus Q and Z will be granted Froyo upgrades in the coming months.
LG also promises up to 10 new handsets under their Optimus Android series until the end of the year. That's some good news, since they've been to a rather slow start with smartphones this year.
The press release announcing the existence of Optimus Chic and One (which we couldn't stop calling Prime) brings almost no information about their specs. Both devices will be touch-based candybars running on Android v2.2 Froyo. They will most probably have Wi-Fi connectivity and some entry-level snappers and that's all we know so far.



LG Optimus One • LG Optimus Chic
LG also promises Android Froyo upgrades for their current crop of high-end Android smartphones - Optimus Q and Optimus Z. Unfortunately there is no word on an upcoming update for the original Optimus yet.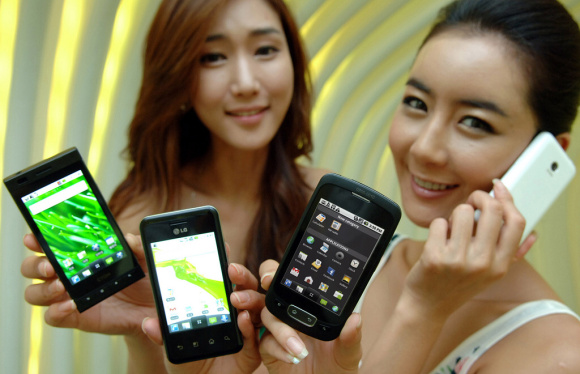 LG Optimus Z • LG Optimus Chic • LG Optimus One
Finally, in their brief press release, LG mentions their Windows Phone 7 device. It is in the works and will be released sometime this year. Thank you for the update LG, it answered plenty of questions, didn't it?
Anyway that's all we were able to extract from the LG press release (a PDF link). We are hoping more information will be revealed soon.
J
can it be iphone and samsung galaxy competetor ??????????? reply
?
lg mobile phones never backdown to samsung. they are copied from lg
n
hi i waiting for my favourit models
ADVERTISEMENTS