LG has announced another Android based Optimus smartphone. The Optimus Q2 LU8800, as it is called, has a full QWERTY sliding keypad below the display. This is the same phone we wrote about a couple of weeks ago but back then it was known as the Optimus Note. We are guessing LG had to drop 'Note' as a name for their phone because Samsung managed to reserve it before them.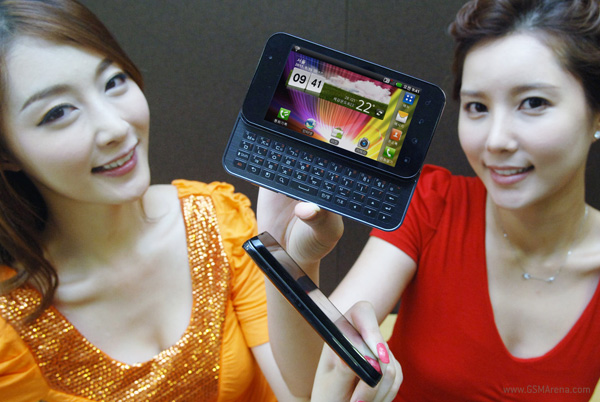 Other features include a 4-inch WVGA IPS display with 700 nits of brightness, a dual-core 1.2GHz NVIDIA Tegra 2 processor, a 5 megapixel camera on the back and a VGA camera on the front. The phone will be just 12.3mm thick and weigh 147g.
The Optimus Q2 LU8800 will be launching in South Korea next week in black and white color options. No word on the availability and pricing for other markets, though.
Thay cant have as it was on the HTC TP2
Could anyone think new design this sliding phone has been in the market for quite sometimes it just a copy for other brand....we need new tech and look---
Looks like a replacement for the n950