There has been a lot of contriversy over "the notch" in the past several days, particularly with Huawei's announcement of the P20 and P20 Pro (though you do have the option of turning it off in the software), which both have notches. More recently, there was outcry on Twitter when Carl Pei, founder of OnePlus, was quoted saying that we should "learn to love the notch".
Having this notch in the display was the only way that Apple could get away making a phone (mostly) all display without technically having a bezel. This design choice is now trickling into other smartphone manufacturers and Android fans are not happy about it. Frankly, the design breaks symmetry and doesn't look polished so you can imagine how surprised we were when we saw what the iPhone X was going to look like.
Today, LG_support asked Reddit for feedback on the whole notch ordeal. Here's what it posted.
We've seen a LOT of comments around "The Notch" over the past few weeks, from people who love the quick access to the menu to those that hate the wasted screen space. We would love to gather some more feedback to share with our R&D team= and this is where you come in. So…what do you think? Love the notch? Or is it Notch your thing?
LG's G7 has leaked online several times by now and has been photographed with a notch at the top of its display. Perhaps it might be too far into the development process of the phone to change the phone, but there's a small chance that LG might have a change of heart and push back the release of its device.
This is the first time that a company has reached out to the public for feedback on this hardware feature. If you have something to say about the notch, we encourage you to head to the thread and voice your opinion about this unattractive design choice.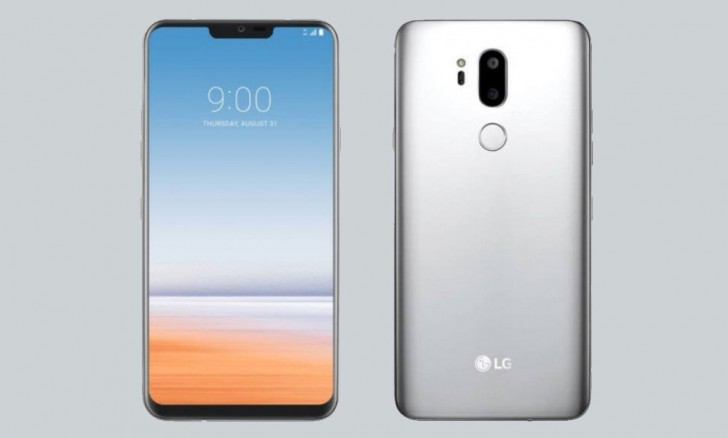 Alleged LG G7
LG has usually not been one to follow trends. It tried to do something new with the G5's modular expansion (even though it was a catastrophic failure), has kept a secondary wide-angle camera, and was among the last smartphone makers to integrate the battery and switch to a glass design with the LG G6. Aside from Samsung, it's also one of the last major OEMs to keep the headphone jack on its flagships, and we don't see that going away anytime soon as its Quad-DAC audio jack has been a major selling point of its flagships in the past couple of years.
Are you indifferent about a notch or do you think that LG picked the worst smartphone trend to start following? Comment here and leave your feedback on the Reddit thread!
g
It's very mature of you to label billions of apple users are sheeps. I been using different mobile phones for 20 years, at the end of the day it's all the same sheet. So don't act like you are so distinct and advance and special using an android. at ...
?
'Android users think outside the box;' they don't want the choice of a variety of styles of bezelled and bezel-less devices, they want full-width bezels on every Android phone on the market!
ADVERTISEMENTS