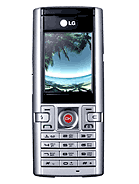 s
hi it's god phone, but i have one probleme: can i add the arabe language to this phone?
A
Its interesting and cheap phone...

I was really happy having it for long time.

But now I'm not so sure about it - i have this orange spot on my display.

I think it is a hidden failure in many B2050 displays. I thing they should change it for free even after limitted warranty time !!



m
Ya, i do agree with LG and Panasonic but wat i can say that nokia has its own identity all over the world cos it actually represents wat they have with them which is always unique.
K
Copy yes. Only copy-cats in the world? No. ex.Panasonic to Sony, Sony to Apple.
f
i don't think it's a bad thing when a company copies a nice looking phone from another. is LG known for being original? no. so who cares? just my 2 cents.
Total of 9 user reviews and opinions for LG B2250.