Bittersweet Noir
LG BL20 New Chocolate review: Bittersweet Noir

Good 5 megapixel camera, poor video recording
The LG BL20 New Chocolate boasts a 5 megapixel auto-focus camera with Schneider-Kreuznach certified optics. In addition, it has LED flash, which can also be used as a video light.
The camera user interface is the same thing we saw in the KF750 Secret and uses the same black and white color scheme. The available features are even less than those in the Secret. The camera itself has nothing to offer other than auto-focus, text scanning mode and the LED flash. The user configurable settings are some effects, light sensitivity up to ISO 400, night mode, white balance and brightness.
Text scanning mode was already present in the LG Secret. There is no character recognition. It's just that the camera sets more appropriate settings for shooting text.
The viewfinder layout is simple: a column on the right side where you can turn text scan mode on/off, toggle still camera and video recorder, set flash options and digital zoom. All the other stuff is packed in the advanced settings. You can use the confirm button of the touchpad as a shutter key too, but if you do there's no way to skip the shot after locking focus.
The camera UI looks outdated and LG really should have put a bit more work into it
The resolved detail in the images is decent enough and will pass as good in our books. The colors in most cases are accurate and lively and there is no purple fringing or over sharpening. Noise reduction seems at a normal level, rarely a little too aggressive.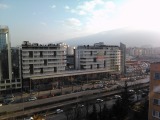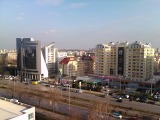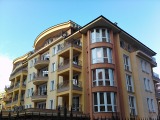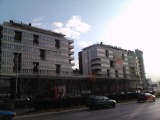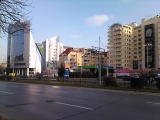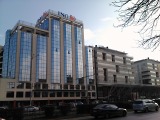 LG BL20 New Chocolate camera samples
Synthetic resolution
We also snapped our resolution chart with the LG BL20 New Chocolate. You can check out what that test is all about here.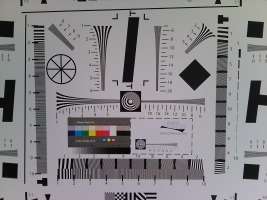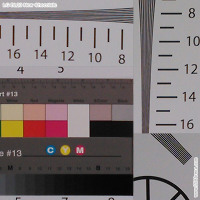 LG BL20 New Chocolate resolution chart • 100% crops
Video recording
The LG BL20 New Chocolate is capable of capturing QVGA videos @ 15fps, which is pretty much suite only for MMS.
Web browser is OK
The web browser on the LG BL20 New Chocolate is basic, but reasonably good. It renders most of the web pages very well, but the smallish screen and lack of Flash support make it really just an extra, not something you can seriously surf on.
The web browser of the BL20 has a virtual mouse pointer that jumps between links. In most of the cases the mouse pointer moves rather logically and does the job right.
When the web page is loaded, the browser automatically zooms out. You can zoom to standard view by tapping the middle touch key when your mouse pointer is not over a link.
In the settings you can find some options for caching web pages and accepting cookies. Finally, you can disable images to save on data traffic.
You can open up to two pages simultaneously from the menu. We tried watching mobile YouTube videos and it worked like a charm. Just remember to configure your streaming profile in the settings.