LG are taking their time officially unveiling all the details about their LG BL40 New Chocolate, just teasing us with a few photos and some obvious features. But here's a hands-on video showing what the Bl40 is all about. The video is just over 6 minutes long, but covers the exterior and interface of the New Chocolate.
If you've been away on vacation somewhere where there's no Internet and you're wondering why the LG BL40 is so long, it's because of the screen. It has an aspect ratio of 21:9 and is 4" in diagonal, 800x345 pixels of resolution. It's a capacitive touchscreen, so it's very responsive and can handle multitouch input as well. 5 megapixel autofocus camera with LED flash, Wi-Fi, GPS and 3G support finish off the spec sheet, and all this is packed in just 10.9mm thick shell.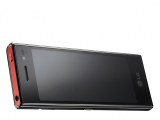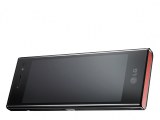 LG BL40 Chocolate press images
The new LG BL40 Chocolate will be available beginning Q3 in 54 countries world-wide, with August 23 quoted as a more specific date.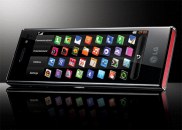 Some more photos of the LG Chocolate just because it's nice to look at
The video starts off with a walkthrough of the exterior and then moves on to a quick look at the S-Class interface. Perhaps the most interesting bit of the video is the browser test - in landscape mode it managed to fit an entire page horizontally and still remain readable. The last part of the video is a quick test of the LG Chocolate's video playback capabilities. OK, we said enough, no point in retelling the video when you can watch it for yourselves:
?
Why were the first blogs and news sites to report this phone stating an 8/23/09 release and now the text on the sites has either been revised or there is no further detail on this phone? Did Verizon or LG issue some kind of gag order?
m
This mobile looks very interesting. Lg bring it on the market asap and then useful comments can be placed
ADVERTISEMENTS