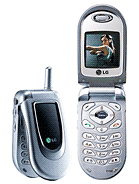 d
im thinkin of getting this phone cos it's only $199 pre paid,but it's got no camera or radio

M
I'm from Australia and the C1100 here is $199 (Prepaid) which is pretty good. It looks handy and the only thing the phone is missing is a radio!!!
T
Can someone please tell me how to set up the internet and Java sections of this phone, i love it, its a great little fone with everything i need-but i just need to work out how to use it all!
p
ok i love the phone except one thing you can't put your ringtone in for recieving a text message you have only four picks you would never hear in a noisey room
m
tis fone looks rilli nice.. n its in my budget.. however, the pictures of its display screen looks very ugly.. the backgrounds available etc doesnt look very nice.. i want to noe if the graphics of the fone is good.. bc0s tt is veh impt..
N
Well, it doesn't have a camera and it's a very simple phone. Very light and quite small. Not much functions.
N
Hmm...I'm considering to get this phone. Singtel is offering $98 for 2-yr contract. Pros and cons?
T
this fone is shit! I had the choice of this or a motorola E365. stupid me i chose the LG C1100 if u are looking for a cheap fone get the motorola E365 its got heaps: camera, 2MB of memory, 65K TFT screen, and its only $250 australian
j
lindo...s n fosse o siemens SL65 era este d certeza..e pena n ter video e bluetooth..nao s pode ter td!!! cool phone
S
A brilliant phone, does everything quick and fast.screen is brilliant.everything is brillinat.i bought this phone about a month ago and its the best phone ive had.good wap site with lots of pictures, tones ect. to download: (http://members.lycos.co.uk/kobrax/wml/kobrawap/­downloads/wallpapers/series40/graphics_1.wml).no­w that ive given u this free site go and buy this phone.
Total of 315 user reviews and opinions for LG C1100.