LG is preparing its next flagship called G7 ThinQ for a launch next week. From official-looking renders we know the Full Vision display will have a notch on top and the company just released a little bit of info on the panel. It will be powered by LG's latest LCD technology called Super Bright Display and will be 6.1" in diagonal with QHD+ resolution.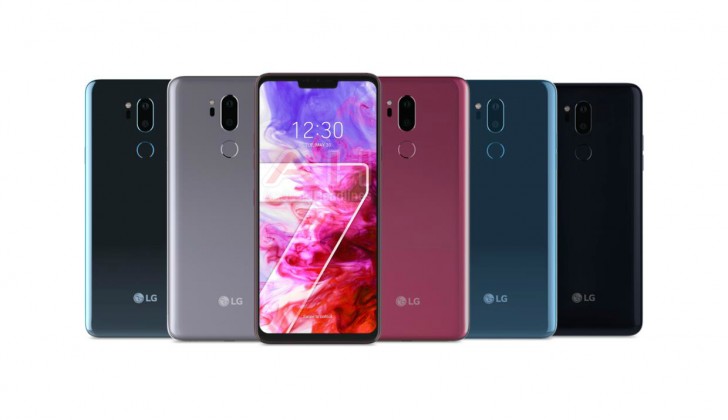 The resolution of the LG G7 ThinQ display is going to be 3120 x 1440 pixels, which means a 19.5:9 ratio, compared to 18:9 in the predecessor LG G6. LG says the new size is also complemented by "almost 50 percent slimmer bottom bezel".
The new Super Bright Display covers 100% of DCI-P3 color space. Along with that there will be six color modes in the Settings menu - Auto, Eco, Cinema, Sports, Game, and Expert. The menu will also bring fine-tuning to the color gamma with RGB sliders in supported modes. This is done "for users desiring a higher-level degree of control with their displays".
The LG G7 ThinQ will also feature AI modes for camera scene recognition and a dedicated button on the side for Google Assistant.
b
Your point would be valid if manufacturers put flagship cameras in middle-end phones. I couldn't care less for games and movies on a phone, I simply need it to be a handy pocket assistant. And I also want to get rid of the bulky separate camera I h...
b
Nope, it's considerably wider (72 mm) than old 5.2" phones (70 mm). Though one might argue that it doesn't matter much as both 70 mm and 72 mm are not comfortable to use. 18:9 is one of the best innovations to come to smartphones in the last five y...
f
good news, i guess the less than 5mp front camera is staying!
ADVERTISEMENTS