Yesterday was a big day for LG - it announced its latest flagship - the 5.5" QHD LG G3. And while all the eyes were gathered in London to watch the official premiere, LG has held a separate event in Seoul.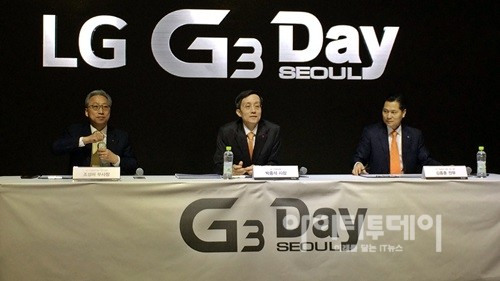 There, in addition to the local LG G3 announcement, the company shared its future smartphone plans. Apparently LG is working on G Flex 2 and Vu 4 with both devices scheduled to hit the shelves during the second half of 2014.
The notorious @evleaks has already mentioned that the G Flex 2 could be bringing another innovation, better than the curved display and the self-healing coating in Q1, 2015, but the date was obviously off the mark. Then again, if LG plans to release the G Flex 2 in Korea for the holiday season, the rest of the world will probably get it in the beginning of the 2015, as suggested.
Meanwhile the Vu phablets are hardly a success story outside Korea, but in its homeland LG has accomplished satisfactory sales with those and that's probably while it is preparing another Vu in the pipeline.
There is no additional info on the G Flex 2 and Vu 4, but we guess we'll know more as the announcements come closer.
f
When Vu4 comming ? tell Vu fan the date....
a
Did they cancel LG Vu 4 ?? I don't think there would be Vu 4...bad shame!
?
LG very slow in updating there devices not like moto Samsung or htc.