Here is an interesting turn of events. First we got lots of rumors LG will be once again manufacturing the next Google smartphone - the Nexus 5. Then we get to see the LG D820 leaking through the FCC, so many people decided this is indeed the Nexus 5.
Unfortunately, the usually very reliable evleaks tweeted the LG D820 is in fact just the CDMA version of the LG G2 falgship, not the next Nexus device.
Well, today evleaks has retracted his previous statement, saying that it looks like he was wrong.
Happy to say it looks like I was wrong about the LG D820/D821...

— @evleaks (@evleaks) September 11, 2013
We guess this means the LG D820 is actually the Nexus 5. How about that?!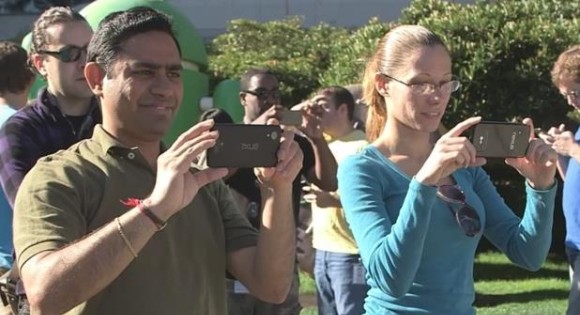 A photo from the Android 4.4 KitKat announcement supposedly showing the Nexus 5
We'll know for sure next month when Google is expected to announce its next phone and chosen manufacturer.
D
Nothing special about Nexus phones. Except their cheap prices of course
c
I've known all along lg would be nexus again and the g2 is what its modeled after just like the lgog(optimus g) now let's hope its an oled screen because lg is on the forefront of pled technology even surpassing Samsung's amOLED screens which are imp...
?
Any idea when it will get released ?