LG Display unveils 8K TV, 139" S-Shaped OLED, 18" rollable OLED for CES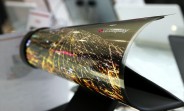 LG Display unveiled a plethora of innovations for the upcoming CES expo in Las Vegas and it will be showing them off once the doors open in two days.
Some of the highlights of the OLED lineup of displays LG is bringing to CES include a rollable 18" OLED, you can treat just like you do with a regular newspaper. There is also a 55" paper-thin OLED TV, made possible because all circuits are installed separately. Finally, 65" concave/convex model of the paper-thin TV is also expected to make an appearance.
LG will be introducing a double-sided 55" OLED panel, capable of displaying different images on each side.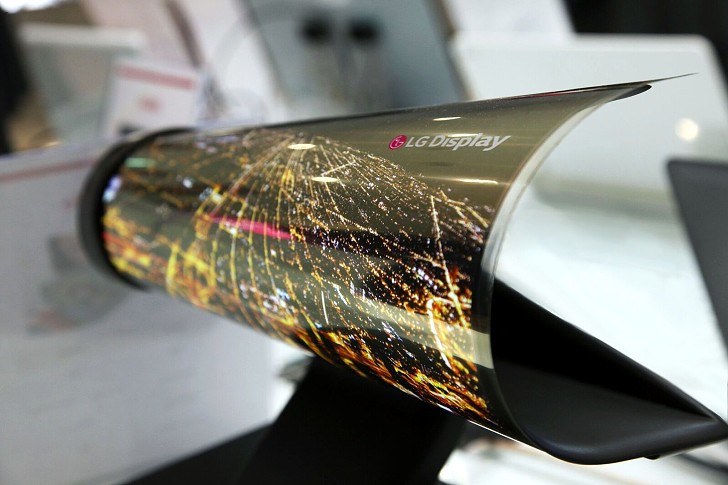 LG is working closely on different concepts of OLED combinations and the S-shaped 139" Vertical Tiling OLED is one of those crazy innovations you will be able to see on CES. It has 8 65" double sided OLED panels and it can show different picture on each size.
Enough with the concepts, there are some pieces that will make it to mass production and you will be able to experience those in Vegas. LG is prepping 65" and 77" OLED TVs with HDR capabilities for superb color accuracy, contrast, and equal color gamut to professional monitors for movie editing.
A 65" UHD borderless TV will be also on the floor, as well as 8K 65" TV and 31.5" monitor. An 86" LCD with 58:9 aspect should allow for some new ideas to go live.
Finally, LG will showcase a 25" waterfall-like curved LCD to fit in different car interiors as well as 10.3" LCD panels that respond drivers wearing gloves. The auto fans seems to be getting some interesting treatment indeed.
Fingers-crossed some of those wonders makes it to mass production later on.
A
Yes, LG makes some of the best looking LCDs and LEDs in the world. When i went to buy a TV for myself i was so stuck between Sony & LG and ended up buying a Sony LED TV because of my love for Sony, otherwise people now buy LG TVs more than Sony a...
D
yes...lg is best in display