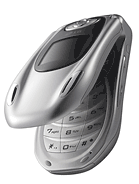 c
this is a nice looking phone, but it that popular mostly in nigeria and it look expensive
C
It is absolutely wonderfull. Where I can get one?. It is the most amazing celular I ´ve ever seen!!!
J
Wow! It looks great, but it seems to be lack of some multimedia function.Anyway I gotta buy one.
j
this is great phone. something to look forward to. when will be the release exactly? doest the 2 holes in the clamshell a speaker? MP3 should be loud....
Total of 90 user reviews and opinions for LG F3000.