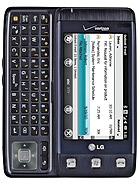 W
sahir mulla, 28 Jun 2010this phone looking so good,i like thisMulla Ji!!! Wake Up mate......we are about to enter in 21 century....
v
It is nice fone,spacesious keypad,large screen,huge memory & good looking.Fm radio should be in built & price aprox 10-12k. But it is over all good n complite fone




K
Kathia Delgado Rojaa
Gyix
hey please help MEEE!!!
i need to know which of the lg devices is the one that you can slice and has 2ble screen one for see the txt msgs and internet and the one is just for seen who is calling you or something like that please help me
J
this is good but i think that it must hv windows 7 latest plateform, atleast 5 mp camera, capacitive touch screen etc but nice job lg
m
ashwinprakas, 25 May 2010guess 5800xm has sum competition...no , this phone fight with e72 .. hahaa
Total of 450 user reviews and opinions for LG Fathom VS750.