It's well-known that LG has been working on a rollable smartphone for some time now so we are excited to see the company teasing its future product during this year's CES 2021. Unfortunately, though, we didn't get lot of details. In fact, there's hardly any info, but it's probably safe to assume that it will be revealed later this year.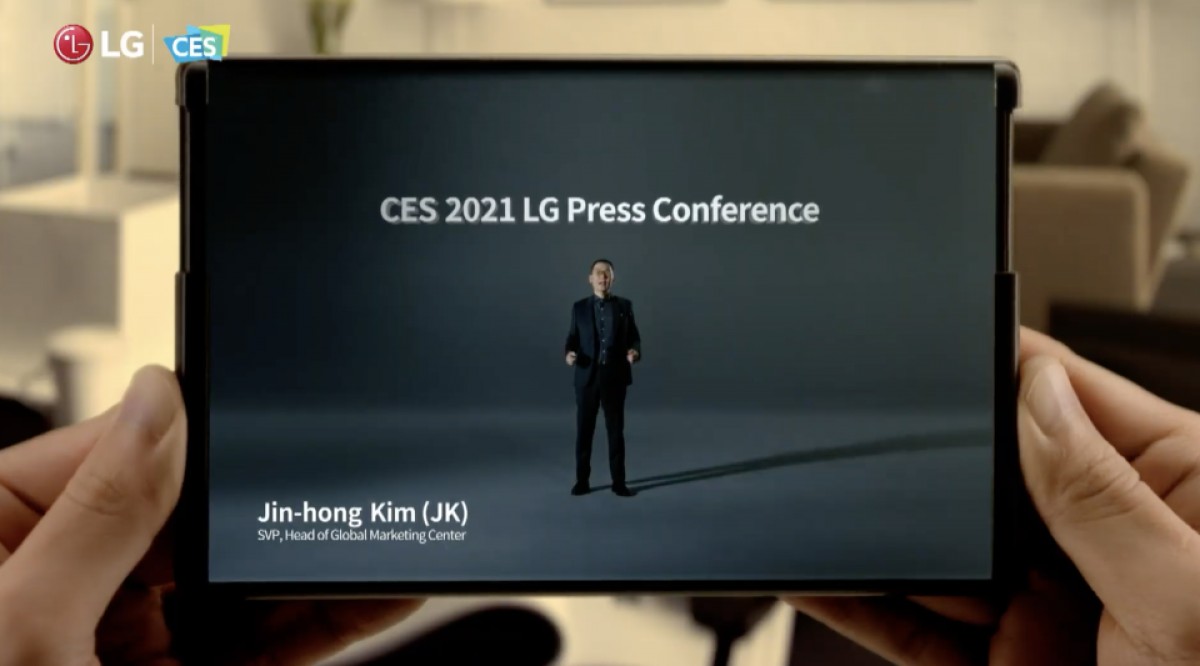 We can look back at previous leaks to get an idea of how the LG Rollable will work. Oh, and that last rumor seems to be busted given that LG kind of confirmed the name "Rollable".
We also expect TCL to come out with a finished product with rollable screen later this year.
D
Man i dont have twitter at first and at second less sites i am better. Barely using facebook, sometimes messenger and have viber app just because of my GF. But i really dont want, like and feel to be everywhere.
A
Quote, "An LG Rollable leak in December on the LG Rollable said that the phone display would grow to as large as 7.4 inches" When an appropriate stimulus is applied, my assets grows beyond LG's puny 7.4". Ya can't compet...
D
That's why I wish this website had DMs as I could explain you my concept about that. If you feel like it, DM me on Twitter, same username as here, just be warned my wall contain a lot of NSFW pictures retweets.
ADVERTISEMENT