Camera overview
LG G2 features a 13MP camera with optical image stabilization. The volume rocker is oddly placed below the camera and you'd expect the camera glass to be always smudged with fingerprints. LG's put some thoughts on that as well and has protected the lens glass with fingerprint coating. We'll have to see though how good this will turn out.
The G2 camera is capable of taking 1080p videos at 60 fps, which is a first for a smartphone. Sadly, there is no 60fps option for the 720p capturing. Dual video recording is available too, but we didn't find an option for HDR videos.
The still camera allows dual shots and HDR stills, you can choose between wide and 4:3 pictures, "cheese shutter" option is also present.
The camera/camcorder UI has been updated compared to previous generation LG smartphones, but it also relies on two columns of shortcuts on the left and right side of the screen. It's easy to use, with lots of options stuffed in the Advanced Settings menu.
LG G2 hands-on video
You can see the LG G2 in action, as well as its key features in the video below.
First impressions
The LG G2 is certainly going to be one of the hottest smartphones that we will see this year. It has the most potent chipset in business and an ample battery to keep it going for a long time. It has one of the best screens we have ever seen and at 5.2" it has more of it than its main rivals.
We are sure the 13 MP OIS camera with the unprecedented 1080p@60fps video recording will give the Galaxy S4 and the HTC One a few sleepless nights. The G2 seemingly brings the best of both worlds, combining the high resolution with great low-light performance, and it leverages on its super powerful chipset to add extra smoothness to those FullHD videos.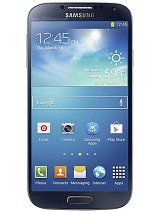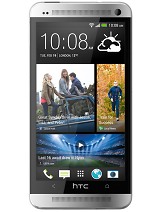 Samsung I9500 Galaxy S4 • HTC One
The build quality of the LG G2 seems great too, although the glossy plastic wouldn't have been out first choice of material. It's way too prone to fingerprints, particularly the black version, meaning you have to spend quite a lot of time cleaning it if you are to maintain its looks. Still, the smartphone feels solid and even if it's not as premium as the HTC One, we doubt anyone would mind being seen with it.
From what our relatively brief first encounter shows, every self-respecting geek will do well to put the LG G2 on their shopping shortlist. We'll need to spend some more time with it, preferably in the comfort of our office, to be sure that it's the one that needs the nod, though.