According to the earlier teaser, the G2 mini would debut at the MWC, but LG Netherlands turned out a bit too eager and released the details on the upcoming smartphone today.
There'll be two versions of the LG G2 mini, giving you a choice between a Snapdragon 400 or Nvidia Tegra 4i chipset. Both will have 1.2GHz quad-core CPU and 1GB of RAM. Non-LTE versions will also be available, as well as a dual-SIM variant.
The display is a 4.7" unit of qHD resolution (540x960 pixels), not 720p as initially rumored. Luckily, it runs Android 4.4 KitKat out of the box garnished with LG's Optimus UI, which comes with cool software features such as Guest Mode.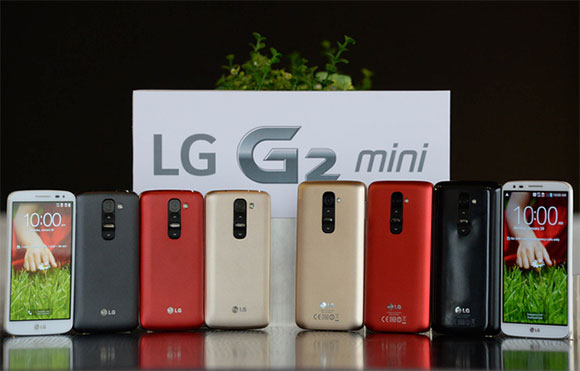 The back of the LG G2 mini keeps the design introduced by its bigger brother and holds an 8MP camera with LED flash. The G2 mini packs a 2,440mAh battery, which is user-removable as well as a microSD card slot for further expanding the 8GB of on-board storage.
LG says the G2 mini will roll out in March with Russia getting it first. The Middle East, Latin America, Asia and Europe will follow in April. The LG G2 mini will be available in black, white, red and champagne colors.
D
Phone appeared in Ukraine about a week or two weeks ago. Just got one yesterday for $250. Meanwhile G2 starts from $430 and there is no 32GB model on a market (still!).
?
Lg G2 mini not have CGG 3, that is bad for lg g2 mini, not have IGZO display, what have the new specs Lg G2 mini :(((
?
I compare Lg G2 mini vs Moto g moto g wins lg g2 mini, for many specs, comapre you to and have too see the moto G have kills lg g2 mini, lg g2 mini have wins Moto g if should price 100$, and why not LG G2 mini(tegra 4i) for global gsm, same for lg ...
ADVERTISEMENTS