The LG G2 will be officially launched in the USA and Germany this month, following its release in its home South Korea.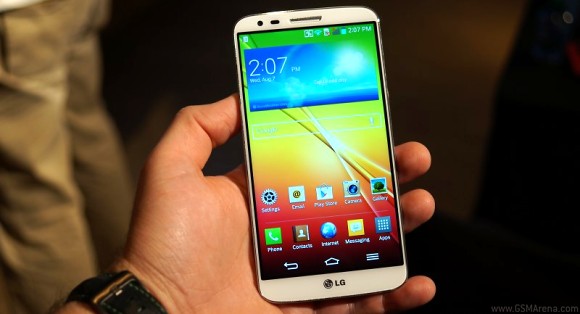 There's no word on official pricing or carrier availability, but it should flaunt its edge-to-edge 5.2" FullHD screen on all four major US carriers.
So far we've seen pre-order prices in Germany of €500 for the device without a carrier commitment so it's only natural to see lower prices with a contract.
Of course, all of this is merely an educated guess, there is no official info about pricing just yet.
J
Hmmm.. No SD Card, so i can't store many image, many heavy games and many hd movies to watch.. Well i think there is no perfect products.. I'll wait until all the flagship such LG G2, Xperia Z1, Note III, HTC One Maxx released officially and then ...
D
dear lg fans, lets not feed trolls ... they may or maynot buy g2 thats their choice ... but they are blind and envy bcoz of features and hardware of G2 .so trolling of things which they dont know ... why are we making them understand LG will give upd...
D
yup .. agreed they could have given sdcard.. but 22 gb is not bad ... even we can root and delete some system apps