With the LG G3 now official, many European retailers have added the phone to their databases along with a price tag. Shops in Finland, Germany, Finland, UK and Romania are already offering the device and here are their respective prices.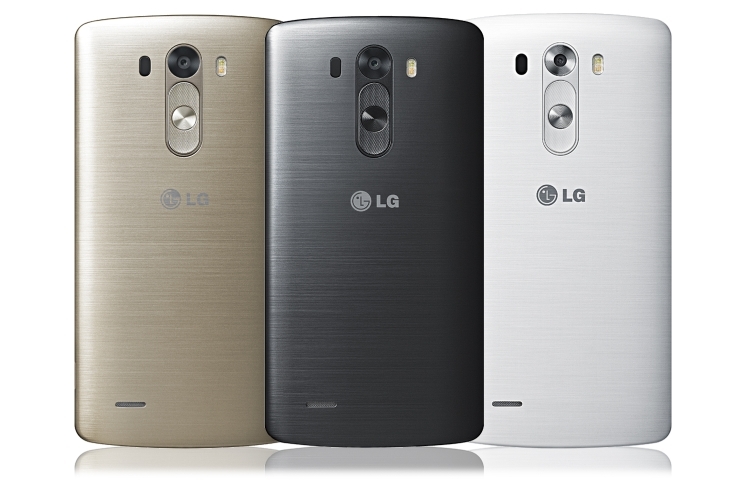 Firstly, we should note that LG issued a press release in Finland yesterday, revealing the MSRP price of the G3. The 16GB model with 2GB of RAM costs €599, while the suggested price for the model rocking 32GB with 3GB of RAM is €649. However, most retailers managed to go a little lower than that.
Amazon Germany has the LG G3 on offer for €549 for the 16GB variant. The 32GB model isn't listed yet, but we suspect it'll cost an euro below €600. The price in The Netherlands is identical to Amazon's (€549 - 16GB / €599 - 32GB).
In the UK, Clove is listing the 16GB LG G3 for £499. The store is also the only one to list an expected availability date - July 1. That's a day later than LG's officially stated European availability - June. Carriers such as Vodafone, O2 and ThreeUK are still expected to put their on contract offers.
Romania's Alin-GSM offers the 16GB model for €599 - the same as LG's suggested retail price. The 32GB model isn't available there either.
While not really falling into the European pricing category, we've also have some news from Australia. There, the LG G3 16GB model retails for AUD799, which roughly translates to €541.
We'll keep you posted as soon as more retailers start offering the LG G3. If you have any sources we could add to the list, don't hesitate to put them in the comments.
Meanwhile, you should check out our LG G3 hands-on if you want to know more about the smartphone.
K
Both versions of the phone should be available also in the Czech Republic, starting from June 27th. http://www.alza.cz/lg-g3-d855-metallic-black-32gb-lg-flipove-pouzdro-d1586879.htm http://www.alza.cz/lg-g3-d855-metallic-black-16gb-lg-flipo...
?
too boring even a calculator can have better style and more character.
?
what do u want your phone to be? rectangle? oh wait hexagon? maybe triangle?
ADVERTISEMENTS