LG G3 for Verizon Wireless is the latest version of the Korean company's flagship smartphone to receive Android 5.0.1 Lollipop. The new OS build has the software version number VS98523A.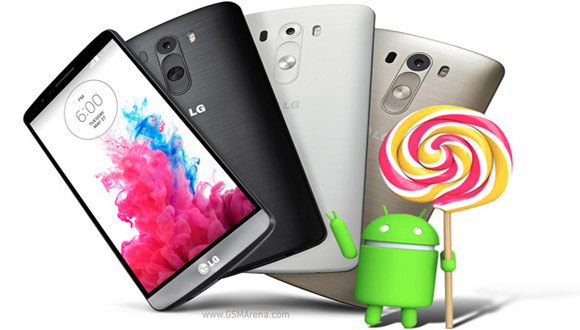 Verizon is the third major carrier to begin seeding Android 5.0 to LG G3 users. Sprint Wireless and AT&T released the update to their variants of the smartphone already.
Android Lollipop brings a host of improvements to the LG G3. They include new UI design language, new security features, as well as a brand new Android ART runtime. You can find out more details about the changes in the device's performance and battery life in our blog posts.
J
I received my LG G3 verizon wireless phone update to 5.0.1 on July 14, 2015. Am i supposed to see a difference visually? It looks and acts the same as before the update. What am I missing? The phone works fine though and I am thankful for that.
B
My LG G3 on Verizon got the Android 5.0.1 update yesterday. The update doesn't appear to have resolved the annoyances from the "upgrade" to Android 5 many months ago. Still have notification problems. It's been so long since the upgrade ...
S
I updated this past week and I have absolutely terrible battery life now. I wont use my phone the whole day come out to find it at 20% when I left it, it was at 98%. Whats going on!!