LG G3 was announced in May and released at the start of this month in South Korea. Today LG finally announced its plans to expand the availability of the flagship worldwide.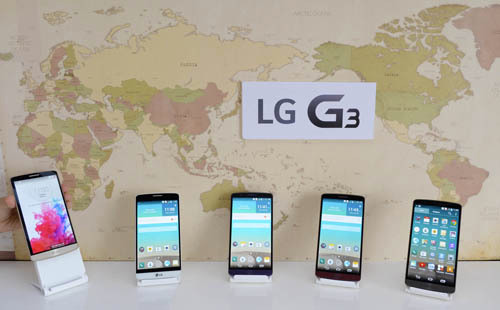 The first wave of the expansion includes Hong Kong, Indonesia, Singapore, and the Philippines. These markets will be getting the LG G3 on June 27, exactly a month after the smartphone went official. Even more Asian markets will be getting the G3 shortly after.
Europe and the Middle East, among other regions, will get the smartphone in July. The expected EU price is €615/£500.
LG detailed the G3 in Asia and Europe will come with wireless charging capabilities and it will be compatible with any Qi charger. You can opt for the LG' proprietary folding wireless charger, too.
You can check the LG G3 specs and you may want to take a look over our in-depth review as well.
D
U.S. release dates are almost always pushed back. It takes time ya know....to cripple features, lock down bootloaders, install stuff like KNOX, bloatware, stick the stupid carrier logos all over it, BEFORE it can hit the USA market.
D
At least it's down to £489 here in UK, it will drop faster a month after release