It looks like LG is going to actually deliver on its promise to update the G3 to Android 5.0 Lollipop by the end of this year. A couple of days ago we told you that units sold by Vodafone UK started getting the new bits, and now it turns out that the rollout has spread to many more European countries. This follows past releases in South Korea and Poland.
As this is an over-the-air rollout, it might take а few days for it to reach your particular G3, but if you are in one of the countries in the list below, then the update is on the way to you.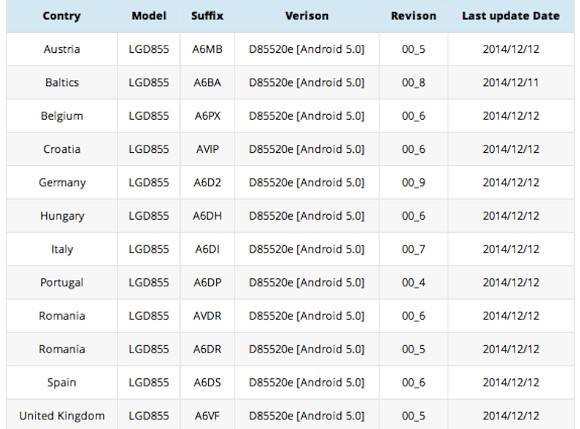 As always, devices bought unlocked and SIM-free might get the update sooner than ones purchased from carriers. After installing the new software, you'll be running version D85520e.
Now that it's made its way to Europe, hopefully the Lollipop update for the G3 will soon travel to the USA. And then LG could focus on the G2, last year's flagship.
Z
When did it came? Which service provider are you using? Thanks
J
Mine recently updated to lollipop,for me, the battery life is not much different... That being said, I am not a phone power user. If you are someone who spends more time on the phone than off it, lollipop is more draining on the battery.
c
Following this recent update my phone now randomly goes into do not disturb mode on its own several times during the day. So very annoying! The new quick links on the bottom look is not so appealing not sure why the change.