If you're into the LG G3 but want more calculating muscle and over the top download speeds than look no further. The LG G3 Prime (or Cat 6) is on Korean media once again with news on a possible release date.
According to the new reports, the LG G3 Prime will be launching in Korea on July 25, which is just a couple of days away now.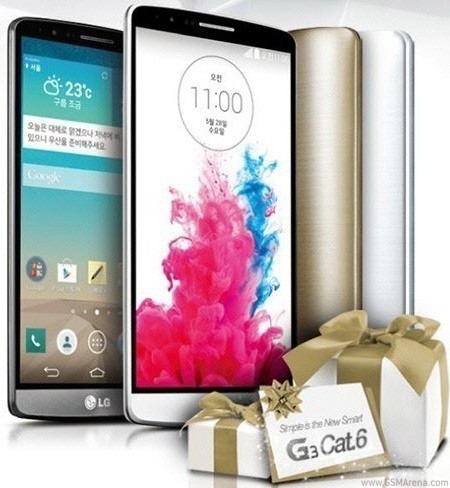 The G3 Prime shares a lot with the current LG G3 - 3 GB of RAM, a 5.5" 1440p display, 13 MP camera and a 3,000 mAh batery but swaps the Snapdragon 801 for the beefier 805 and upgrades the LTE-A modem to 225 Mbps downlink capabilities.
The sad thing is that the device may not launch outside of Korea anytime soon or even at all. We've seen this practice before, especially from Samsung. The company upgraded the Galaxy S4 from Snapdragon 600 to the Snapdragon 800-packing Galaxy I9506 S4, but that one took months to leave South Korea and hit Europe.
Another potential problem is the fact that LTE Advanced isn't supported in most countries and would somewhat reduce the benefits of the device in many markets outside of South Korea.
D
Maybe Korea is trying to tell us to get in gear.... posted from the U.S.
H
...i forgot, that LG provides a second battery anyway for the Korean market...
H
better battery would be a huge improvement for the Display, but i guess LG's primary reason for this version is Cat 6 potential usage in Korea